Residential Epoxy Flooring
Upgrade your space with residential epoxy floor coating! With the versatility of colors, patterns, and textures of epoxy, you can achieve a unique and pristine finish for your floors – all while keeping them durable and easy to clean. Explore your creativity with epoxy coating and create a space you and your family can enjoy.
Using Residential Epoxy Flooring for Homes
Protecting your floors is one of the most important responsibilities in a house. And with epoxy coating, you can create a space where you won't have to worry about the durability of your flooring.

Epoxy-coated floors are dirt and chemical resistant, highly versatile, easy to maintain, and cost-effective. With a wide range of customizability options, you can be creative in choosing designs that reflect your aesthetic!

Whether you apply it indoors or outdoors, epoxy flooring can truly upgrade your space.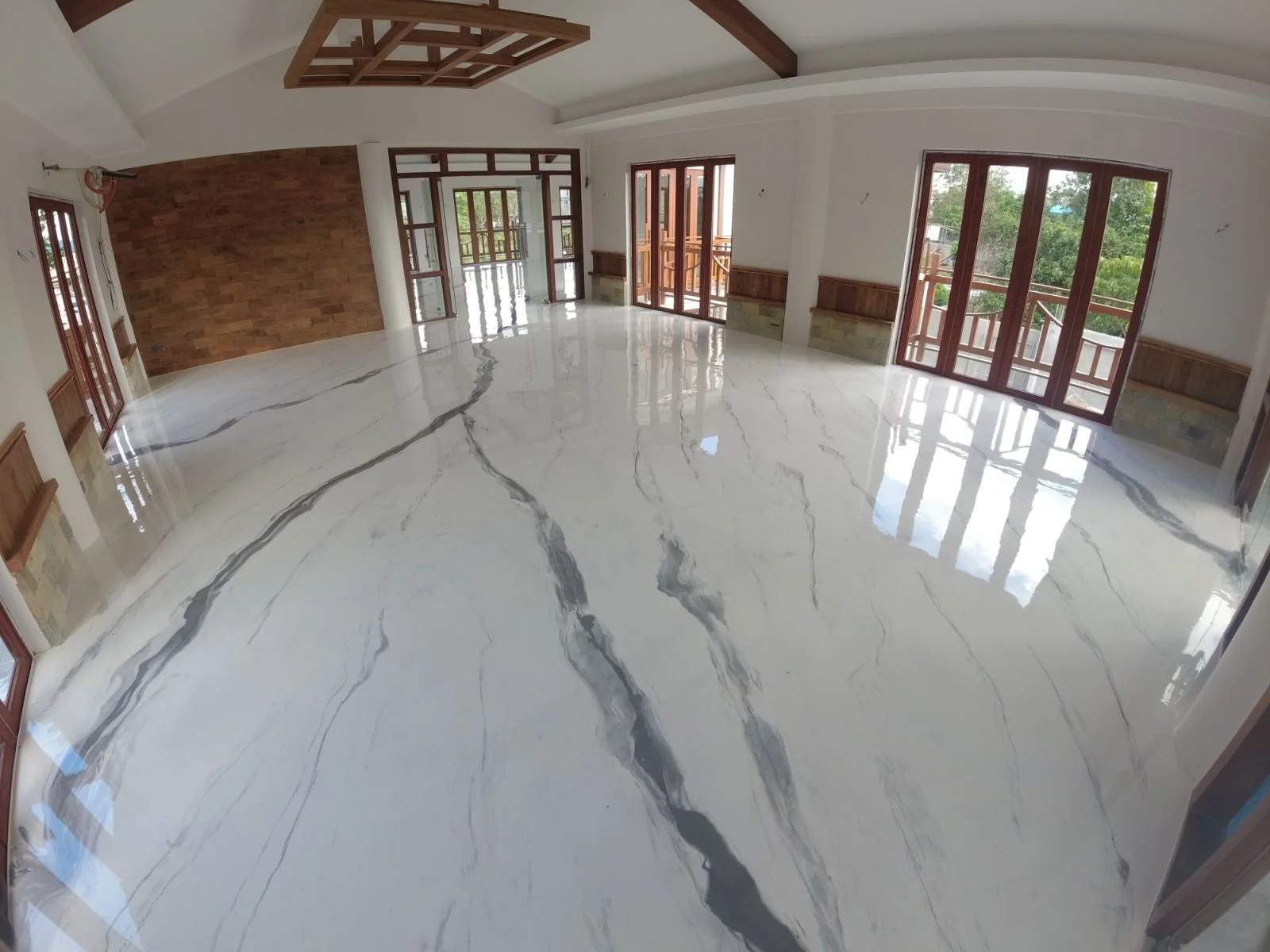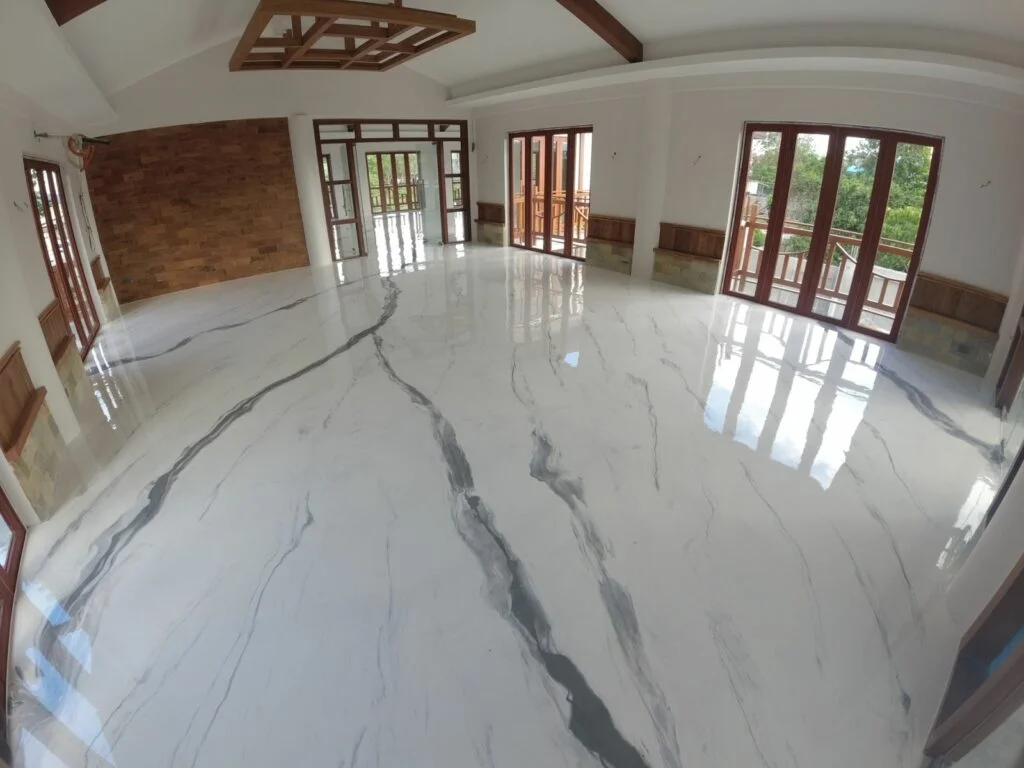 Increased Durability
With the resin and hardener composition of epoxy flooring for residential areas, you get resilient floors that can withstand impact and abrasion from your daily activities.
Easy Maintenance
The smooth finish of epoxy flooring creates a non-porous material that prevents dust, dirt, and liquid from seeping through it. You can easily clean up your floors with a mop or a broom.
Personalization
The flexibility of epoxy coating lets you mix and match colors, patterns, and textures to fully realize your designs. Upgrade your floors while matching each room's aesthetic with epoxy coating.
Our Epoxy Flooring Projects for Residential Use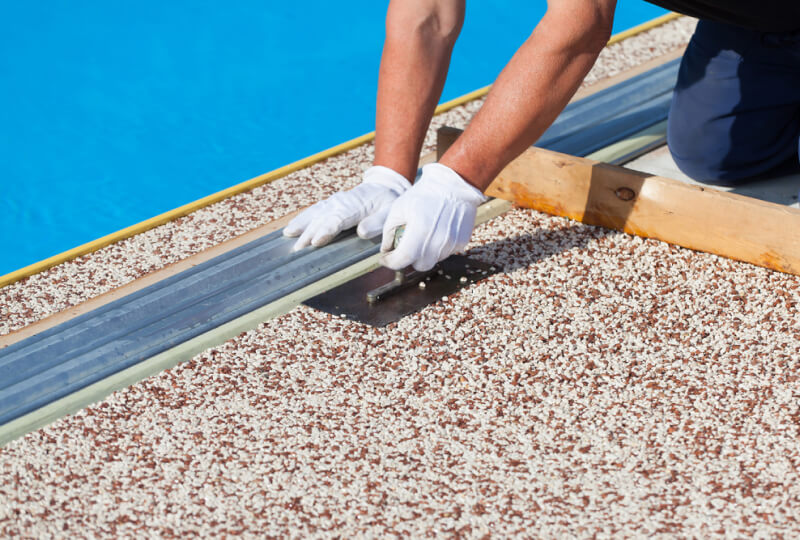 Project 1 Laguna Project: Landmark Subdivision
As a reliable epoxy manufacturing and servicing partner, Ms. Rachelle Ventura trusted Majestic Chemicals to design an anti-skid solution for her rooftop flooring. Our team of experts then created a custom blue self-leveling epoxy flooring with silica sand to address Ms. Ventura's flooring needs.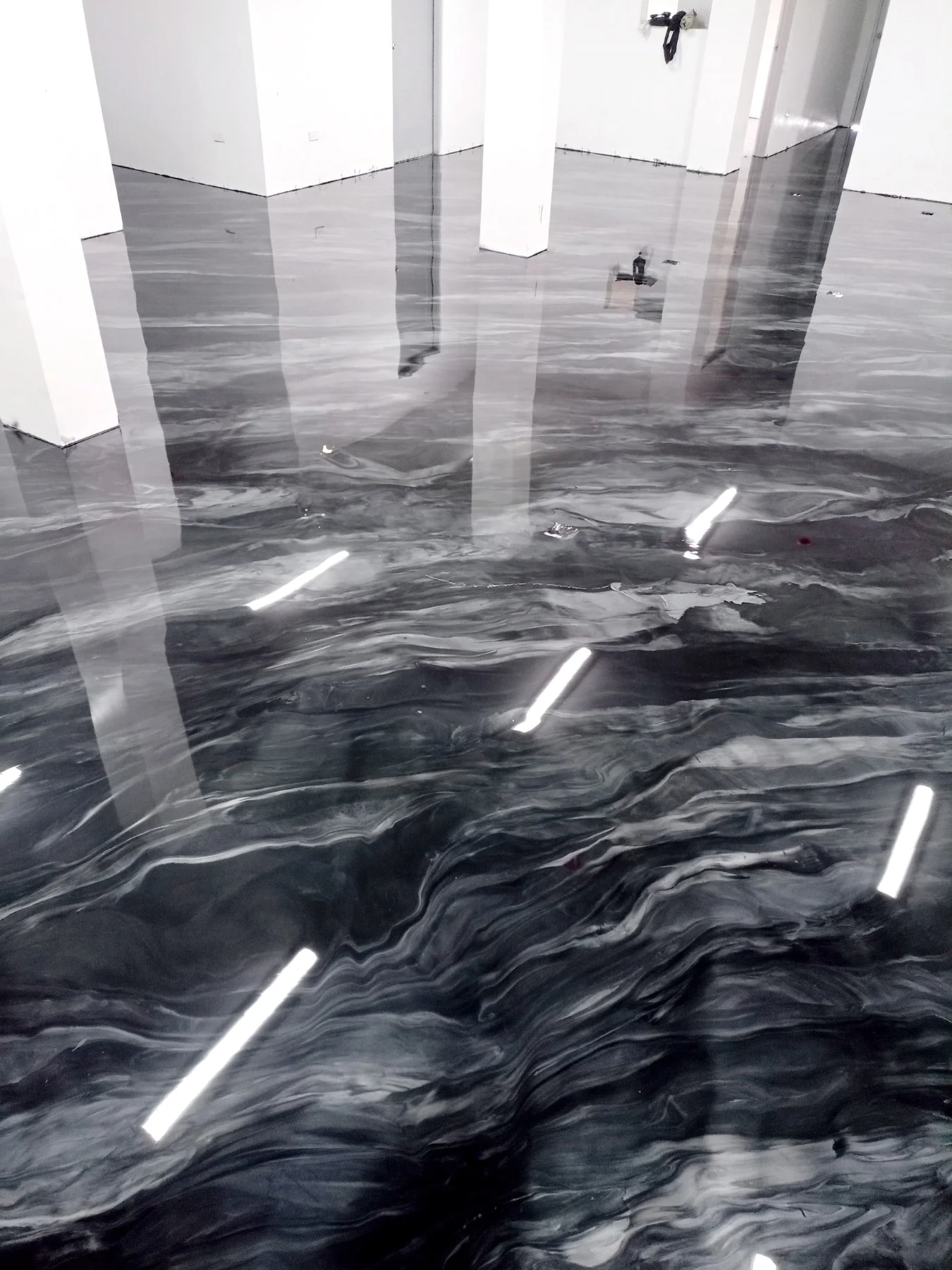 Project 2 Cavite Project: Bacoor
Because of our expertise in epoxy flooring, Kensky Construction Services––an experienced residential contractor and developer––partnered with Majestic Chemicals to realize the white and gray Carrara marble design that they had envisioned for their residential project in Cavite.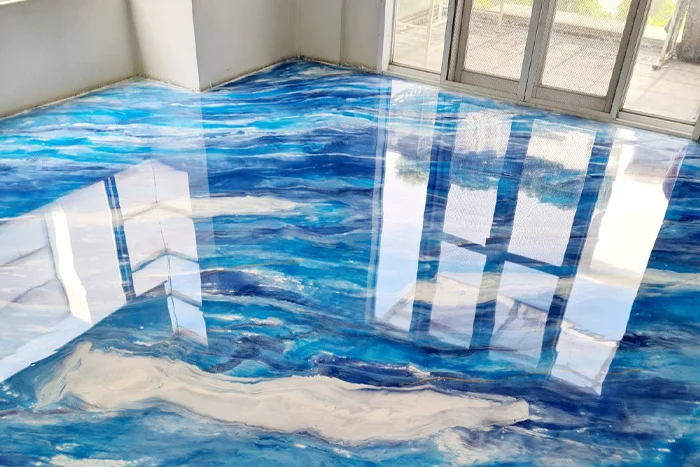 Project 3 Laguna Project: Cabuyao
One of the trusted local contractors in Cabuyao understands the need for cost-effective, durable, and versatile finishing materials in residential development. Deciding to go with the flexibility of epoxy coating, they invested in Majestic Chemicals to deliver the Carrara marble design for their client's living room, bathroom, and kitchen flooring.
High-Quality Residential Epoxy Resin Flooring
Upgrade your spaces with our durable and long-lasting epoxy flooring, suited for your residential needs!

Here at Majestic Chemicals, we specialize in producing epoxy coating for all sorts of surfaces. Our expertise and commitment to product research and development guarantee your satisfaction with our epoxy.

Get in touch today to know how we can upgrade your residential space!