Living Room Epoxy Flooring for Homes
Thinking of your next home improvement project? Consider upgrading to living room epoxy flooring and elevate the design of your space!

With the versatility of epoxy-coated floors, you have free rein over the aesthetic of your living room's look. The availability of colors, patterns, and textures lets you realize the design you envisioned, all while upgrading its functionality.
Features of Epoxy Floor for Living Room
Upgrading your living room floors to epoxy-coated flooring gives you a durable, customizable, and versatile space. With its resin and hardener composition, you get a smooth and sturdy floor that can withstand the weight of your furniture and day-to-day activities.

And with a wide range of designs, you can fully realize the aesthetic you want for your living space without worrying about ruining your floors.

Whether you want to mix and match patterns or have a specific color theme in mind, epoxy is the ideal flooring for your home.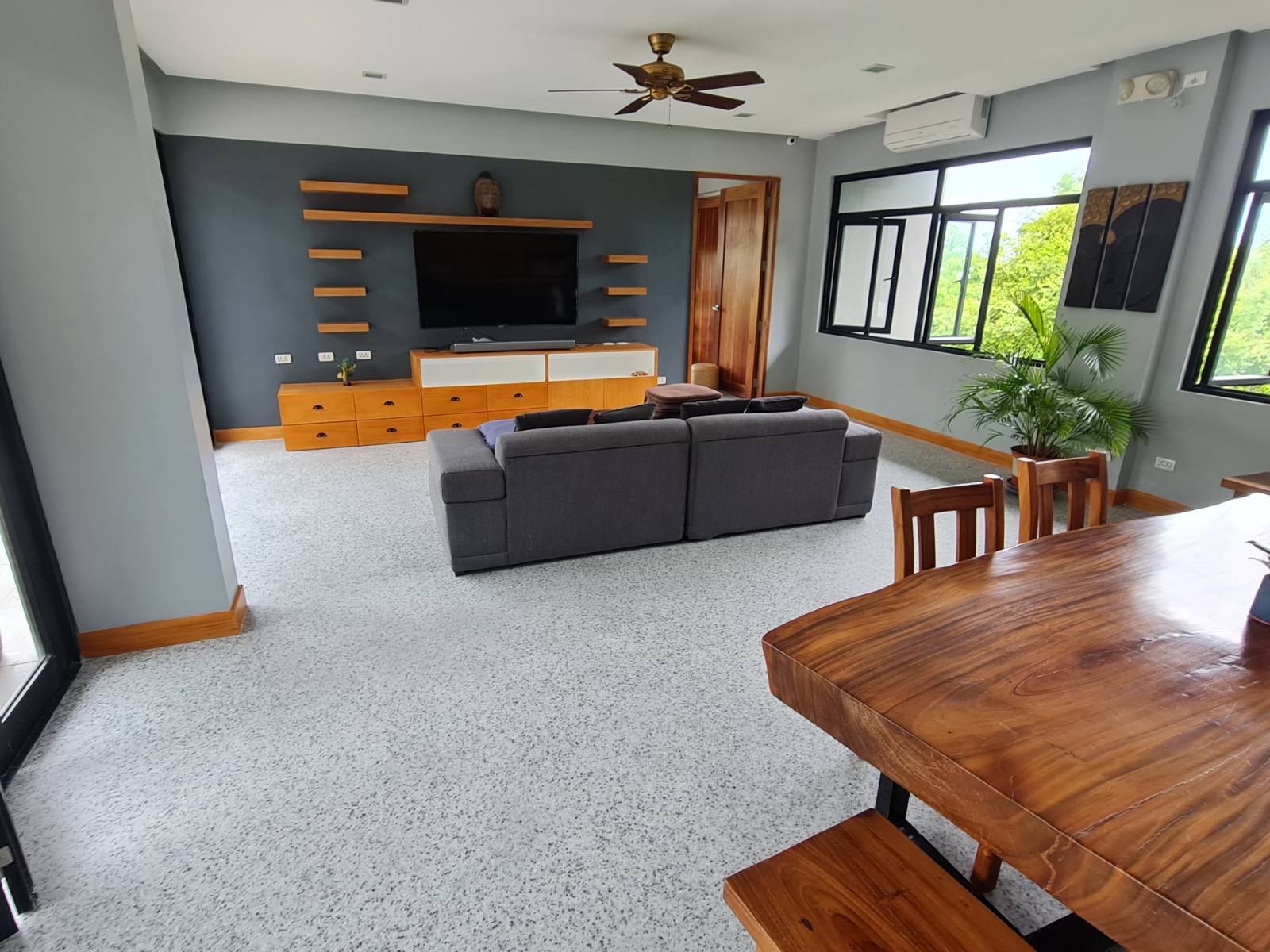 Customizable
With the limitless number of patterns when using epoxy floor coating in living rooms, you can explore any type of design that fits your home's aesthetic.

Improved Durability
Given the robust and resilient properties of living room epoxy flooring, you won't have to worry about moving around furniture in your living room and damaging your floors.
Easy Maintenance
Because epoxy coating is non-porous and smooth, you can easily clean up any dust, dirt, and liquid spills with a rag. You won't need to clean grout and joints because of epoxy's seamless finish.
Our Living Room Epoxy Floor Projects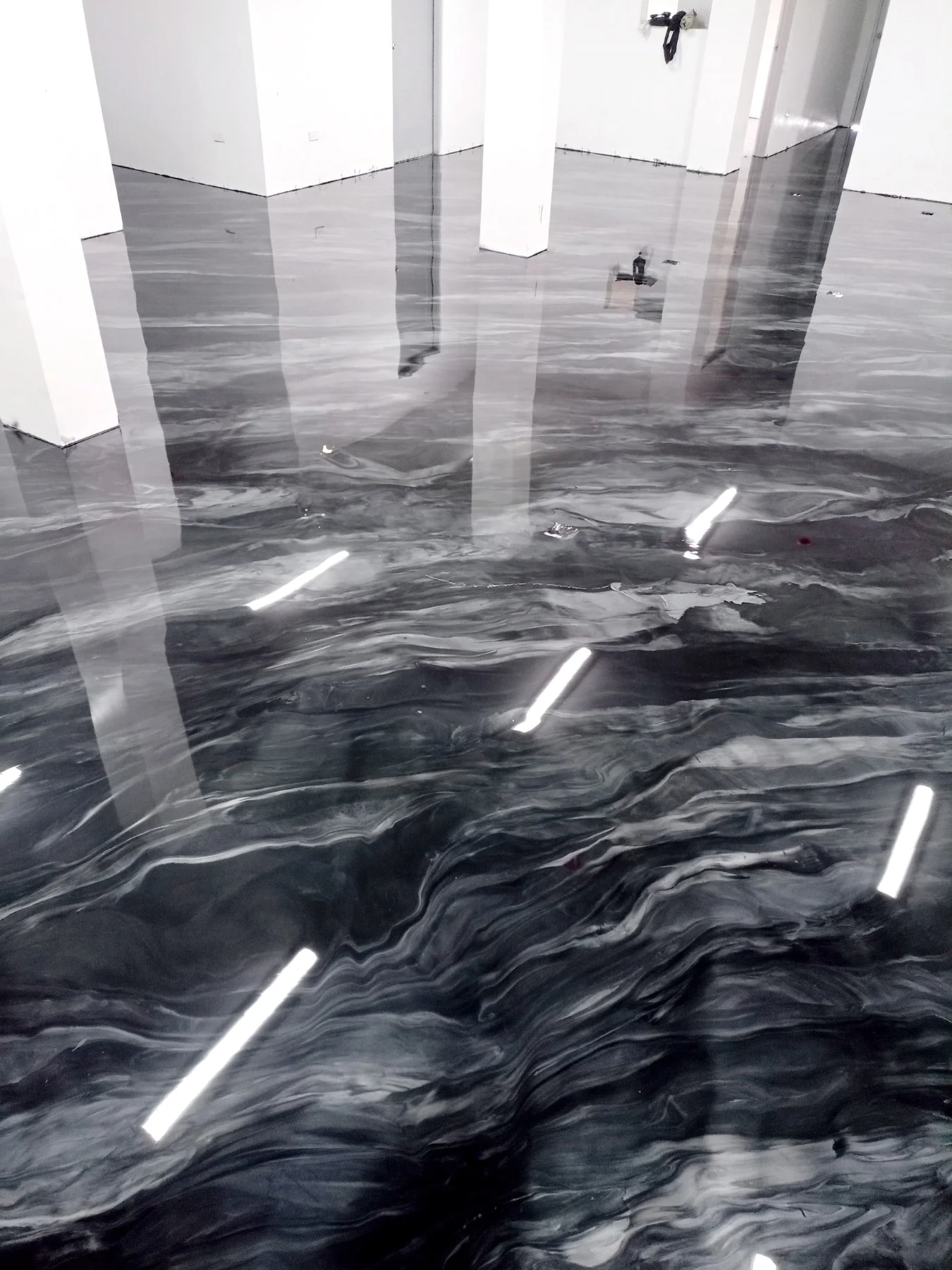 Project 1: De Pio Residence
When renowned artist, Ms. Aileen Lanuza-De Pio, contacted Majestic Chemicals, she needed flooring solutions that can realize her intricate flooring designs. And with our team of professionals collaborating with Ms. De Pio's artistry, we upgraded her living room floors with high-quality products that ensure the culmination of her vision.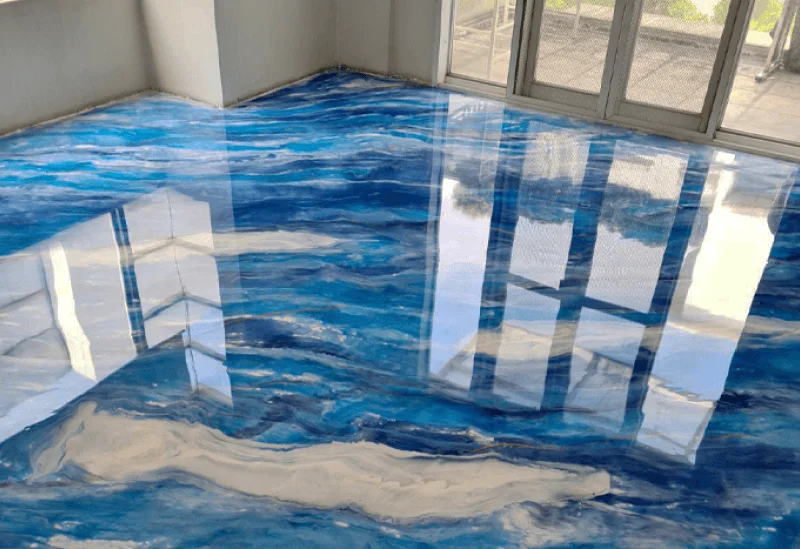 Project 2 Cavite Project: Bacoor
As an experienced residential contractor and developer, Kensky Construction Services understands the need for quality finishing materials to execute their project designs. And as the ideal epoxy coating partner, Majestic Chemicals was entrusted to accomplish the Carrara marble flooring they wanted to add to their residential project in Bacoor, Cavite.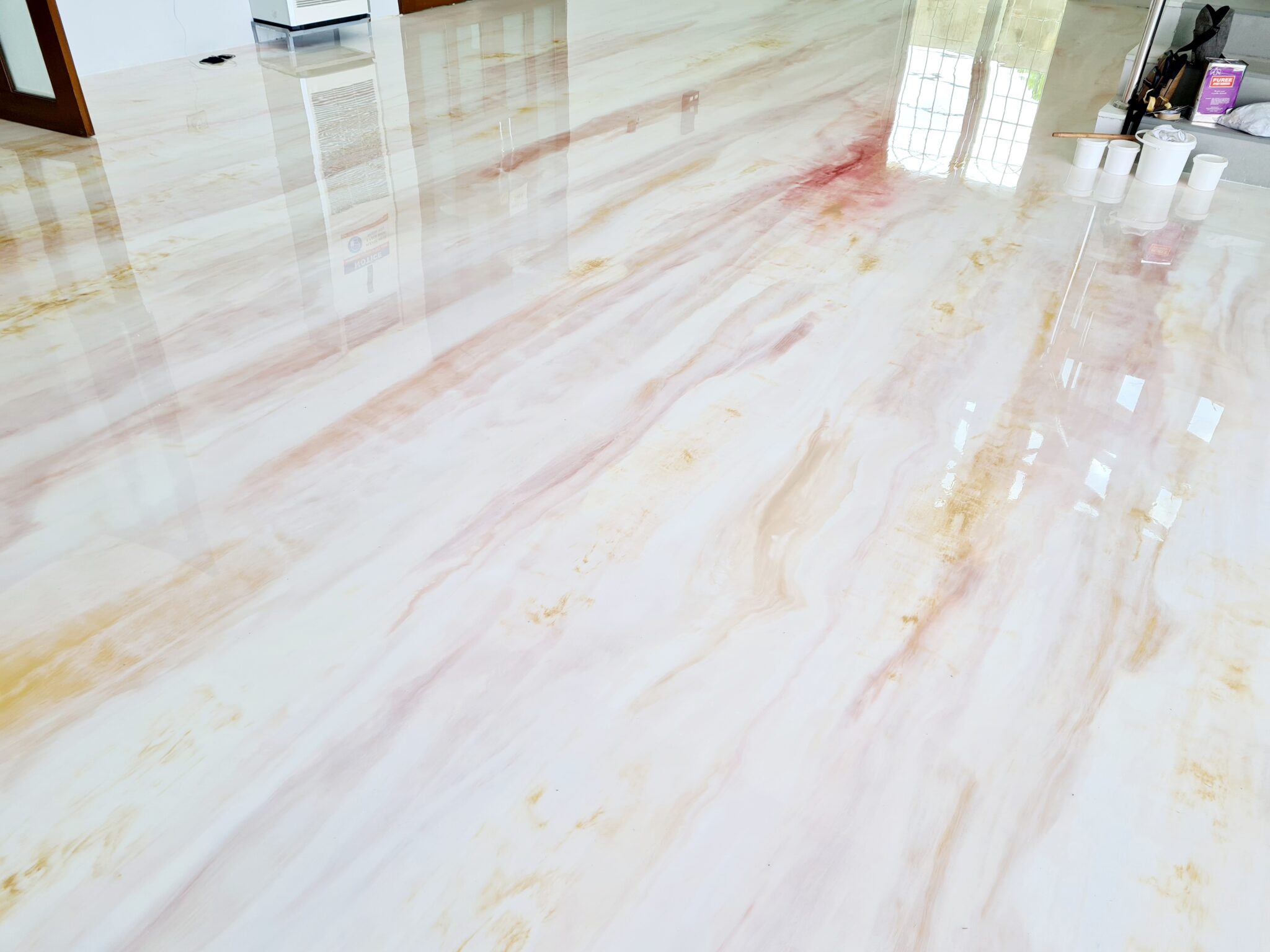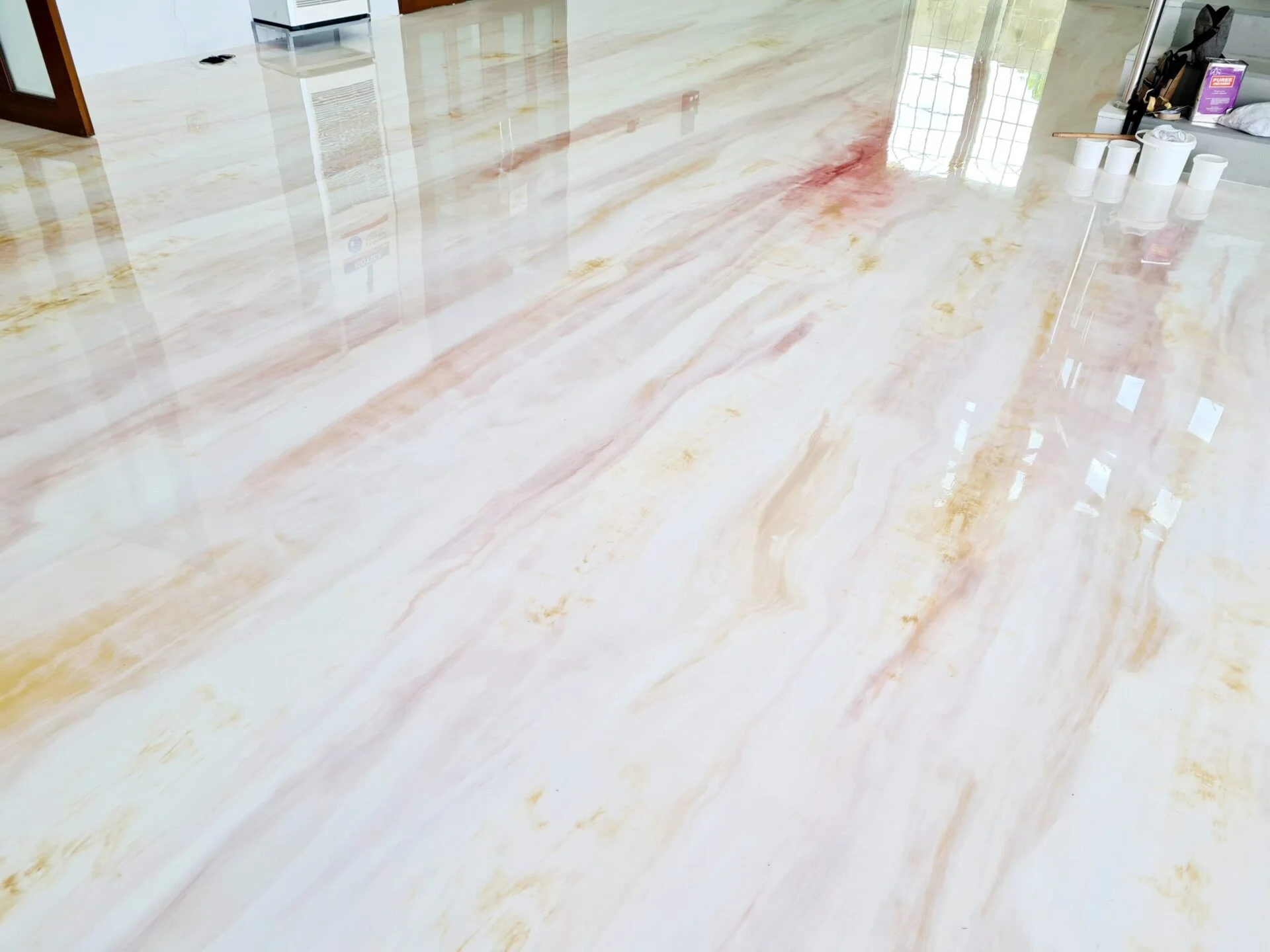 Project 3 Tarlac: Residential Project
With the expertise of Majestic Chemicals in manipulating epoxy designs, Mr. Ferdinand Malonzki partnered with us to provide flooring solutions for his residential space. Our team of experienced professionals manufactured and installed high-quality Carrara marble-like designs to upgrade Mr. Malonzki's living room space.
Trust Majestic Chemicals to Upgrade the Epoxy Floors for your Living Room
For high-quality epoxy flooring solutions for your living room, invest in us!

Here at Majestic Chemicals, we specialize in the research and development of epoxy coating to ensure its durability and affordability for our customers. With our products and services, you can achieve a beautifully safe and functional space in your home.

Contact us now to learn how we can upgrade your living room!