Commercial Epoxy Flooring for the Food Industry
Epoxy flooring for food processing facilities provide a durable, non-porous surface that resists stains and damage from heavy equipment while offering easy maintenance with its seamless design at the same time.
Epoxy Flooring for the Food Industry
When it comes to the food processing industry, cleanliness is crucial. That's why epoxy flooring is the perfect choice for these facilities.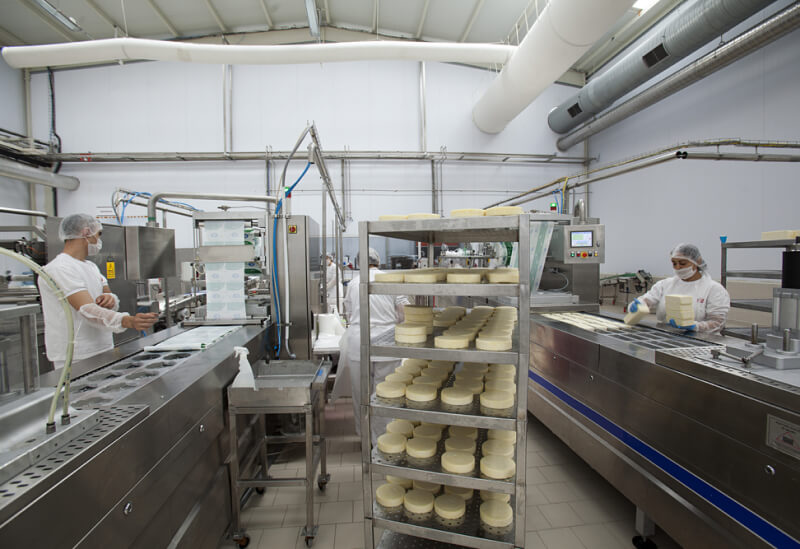 Durable and Easy to Clean
Epoxy flooring is made of tough, synthetic materials that can withstand heavy traffic and equipment. It is also non-porous, which means that it does not absorb spills and dirt. This makes epoxy an ideal choice for food processing facilities where there is a constant risk of spills and contamination.
Slip Resistant
Slips and falls are common accidents in food processing facilities. Wet floors and spills can cause employees to slip and fall, which can lead to injuries. Epoxy flooring is slip-resistant, even when wet, so you can reduce the risk of accidents in your facility.




Chemical Resistant
In food processing facilities, chemicals are often used for cleaning and sanitizing purposes. These chemicals can damage other types of flooring over time. However, epoxy flooring is resistant to chemicals, so you don't have to worry about your floor being damaged by the chemicals used in your facility.


Our Epoxy Flooring for Food Processing Facilities
One of the top choices for food processing facilities is epoxy flooring. This durable, non-porous material helps to create a clean and safe environment for handling food products.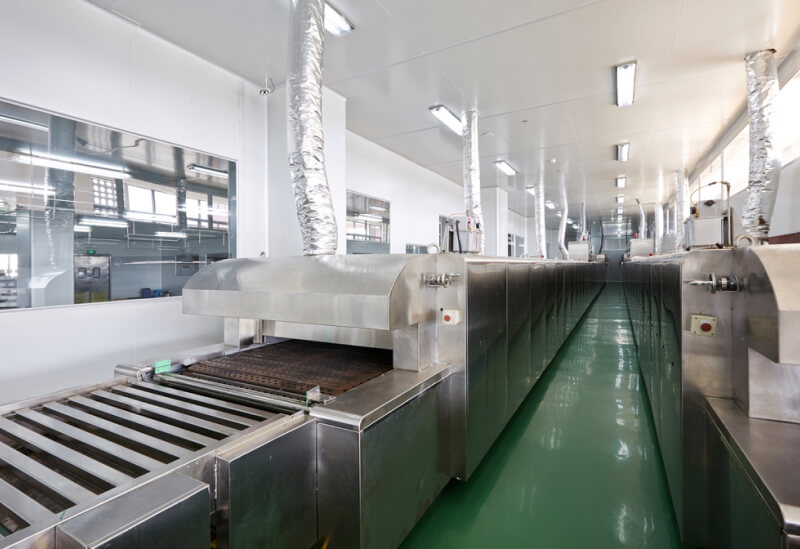 The Shawarma Shack
When it comes to the food industry, hygiene and sanitary conditions are key. That's why Shawarma Shack made the smart decision to approach Majestic Chemicals for epoxy flooring in their food processing area. Epoxy floors provide a seamless surface that's easy to clean and helps prevent the buildup of bacteria or grime.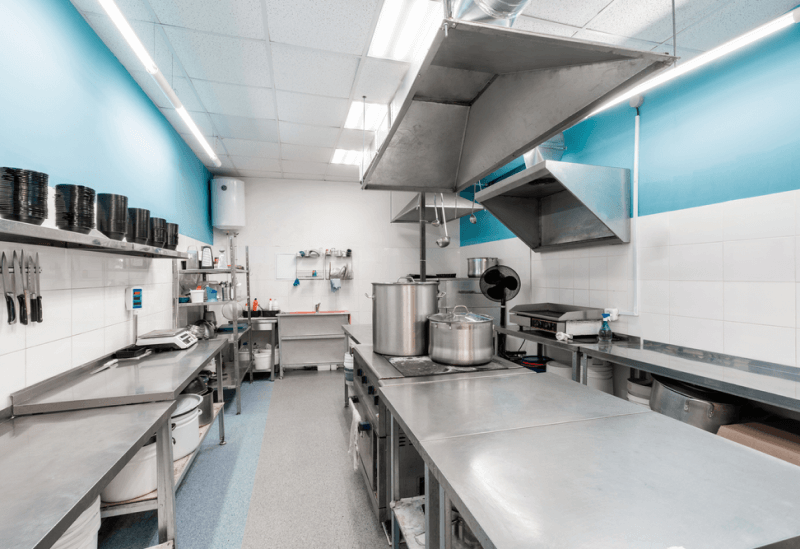 Ninyo Fusion Cuisine
The team at Ninyo Fusion Cuisine needed a solution for their bustling kitchen's flooring. They partnered with Majestic Chemicals for an epoxy coating. Not only does this durable surface stand up to heavy foot traffic and dropped kitchen equipment, but it also helps to make the space easier to clean and maintain.
Why Choose Majestic Chemicals for Epoxy Flooring for Food Processing Facilities
At Majestic Chemicals, we know that every food processing facility has its own unique layout and needs. That's why we offer a variety of epoxy flooring solutions to best suit your individual requirements. Whether it's our antimicrobial option for maximum sanitary control or our chemical-resistant formulation for heavy industrial use, we have the perfect solution for your facility.
Trust Majestic Chemicals for Epoxy Flooring for Food Processing Plants
Our epoxy flooring solutions meet all government requirements with a non-porous surface that is easy to clean and maintain. And with our selection of slip-resistant textures, you can ensure the safety of your employees while they work.