Metallic Epoxy (Liquid Marble)

Liquid Marble is a Premium Metallic Epoxy System designed to give the Strength of industrial coatings with the integration of Pearlescent Metallic pigments to transform your surface into an Elegant Durable Finish. The use of the best eaw materials creates the most fluid, dynamic, and versatile designs available in the Philippines. Majestic Chemicals offers a next Generation System that can be installed in a minimum of 2 days providing stunning visual effects that will last you a lifetime.

Our Epoxy Metallic Projects
White with Gold Vein Epoxy Resin Floor

This Designer Flooring is proudly brought to you by the team of Majestic Chemicals Industries. The floor had an existing colored self-leveling epoxy which was bonded to the concrete very well.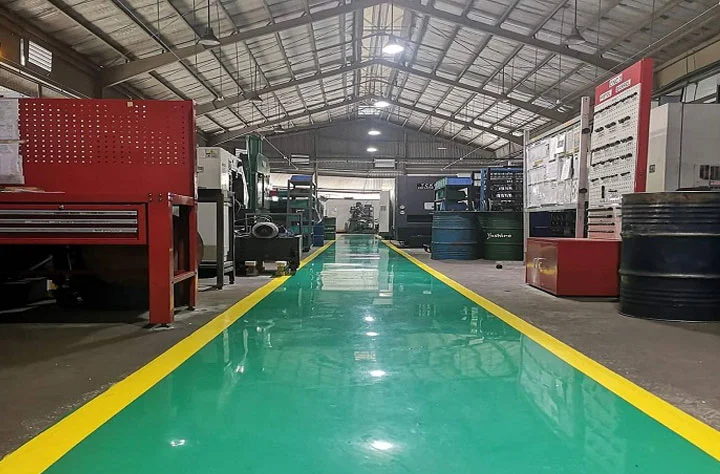 Best Manufacturing Floor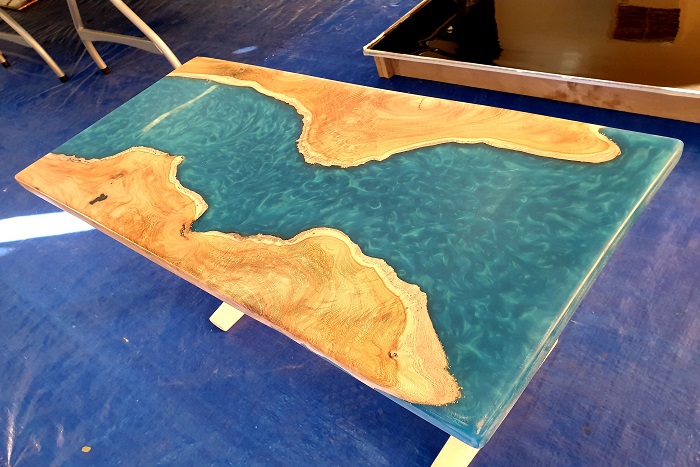 Epoxy River Table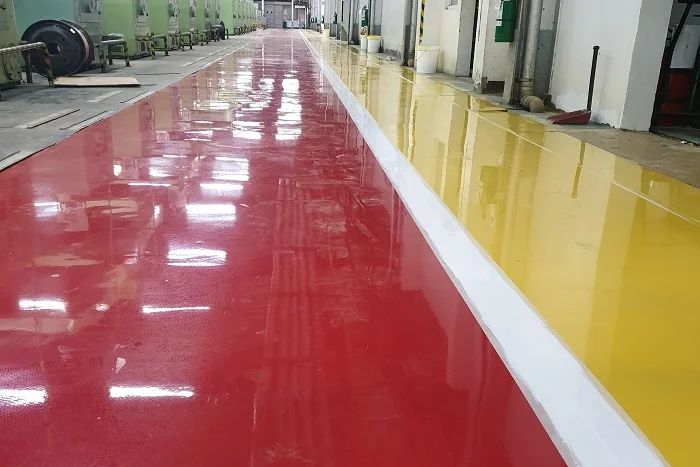 Heavy Duty Industrial Floor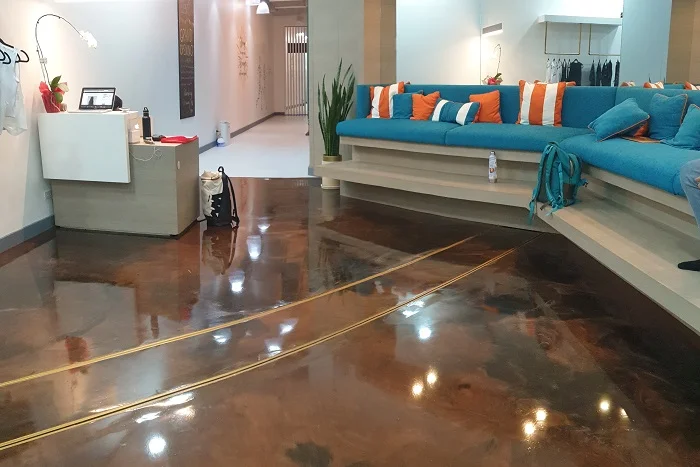 Coffee & Chestnut Floor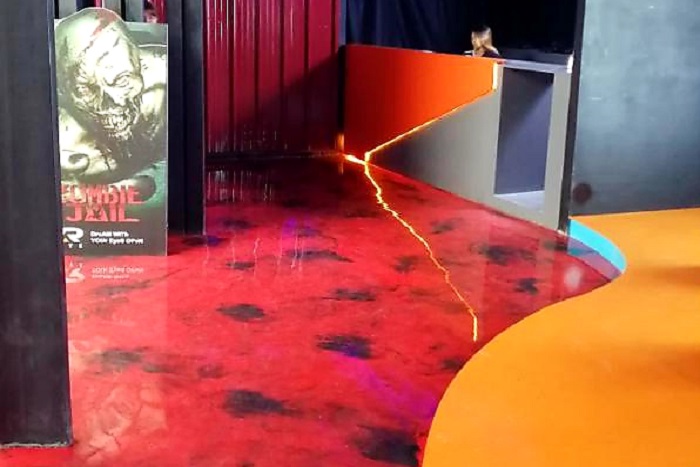 Red and Black Metallic Epoxy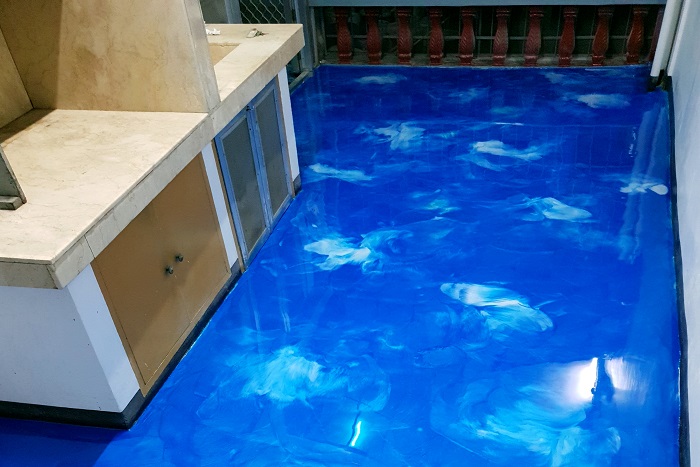 Blue and White Metallic Epoxy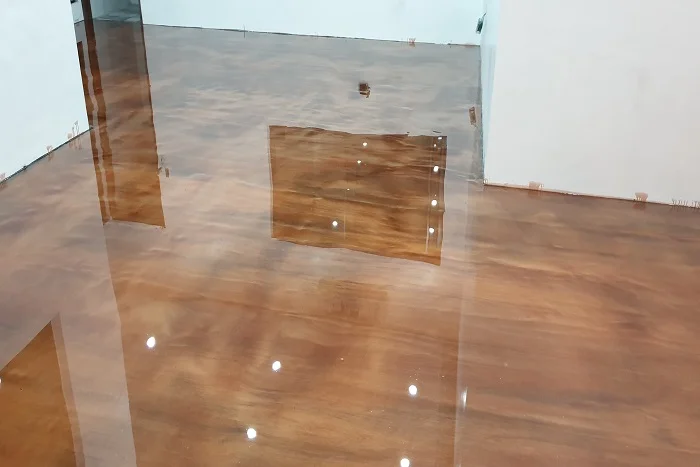 Living Room Metallic Resin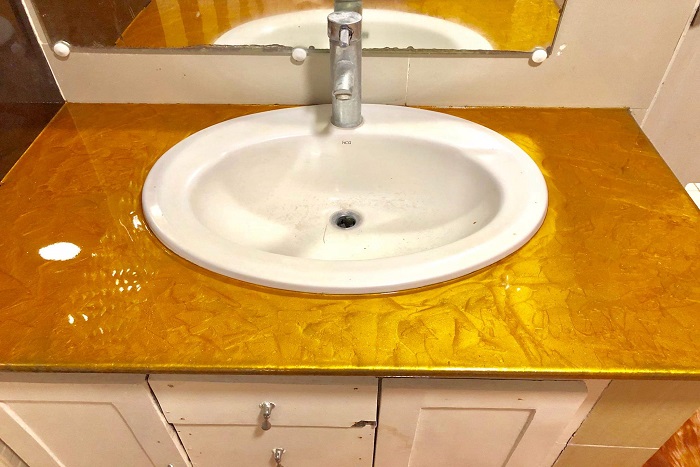 Golden Counter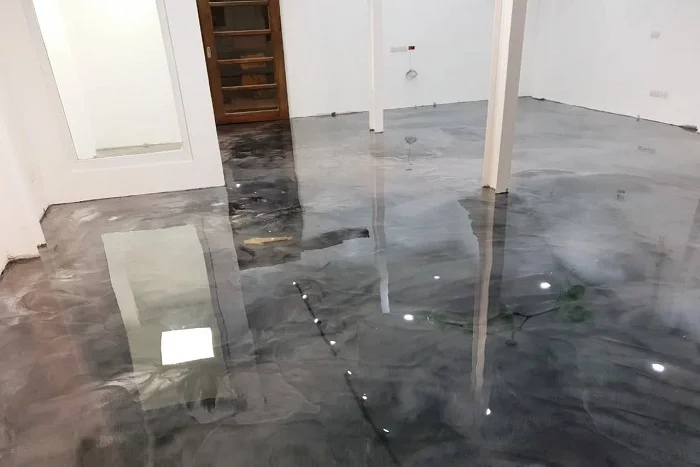 Showroom Metallic Epoxy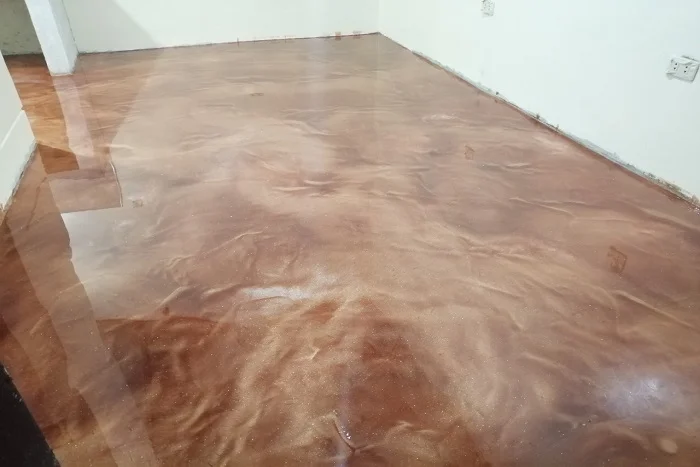 Epoxy Resin Residential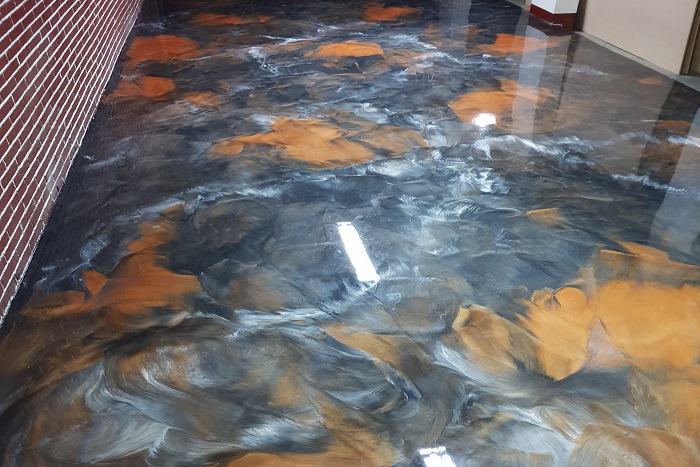 Garage Epoxy Resin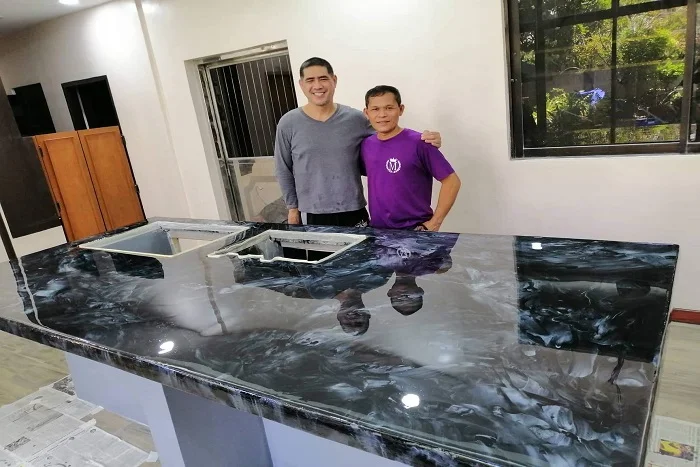 Black & White Counter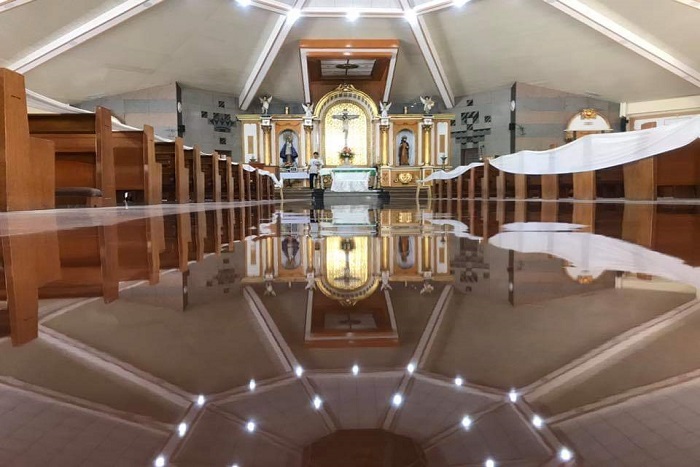 Church Coffee Resin Floor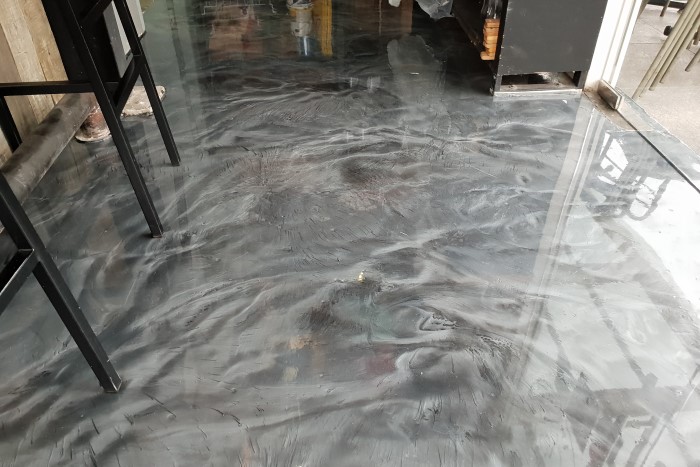 Restaurant Epoxy

Epoxy flooring is one of the most versatile coatings on the market for industrial, commercial, and even residential spaces. It comes in several variants including metallic epoxy flooring and self-leveling epoxy flooring.

While epoxy is most often applied to protect and beautify concrete floors, it's much more versatile and complex than that.

Our Self-Leveling Epoxy Projects
Epoxy System: From Preparation to Installation Video

The warehouse flooring already has an existing epoxy coating. The existing coating was a thin and dilapidated it is not suitable for the heavy traffic that the floor receives.
Note that the floor needs to be stripped and repaired before any coating application.
Fast And Reliable Service For Your Project Or A Quick Fix, We Do It All!
For a premium epoxy flooring in the Philippines that will last, contact Majestic Chemicals. We have been a trusted epoxy paint manufacturer for years, and our epoxy flooring in the Philippines' price is competitive, despite the high quality and performance it provides.
Contact us today for a free quote!