Commercial Epoxy Floor Coating
When it comes to choosing the right flooring for your commercial space, there are many factors to consider. But if you're looking for a durable, low-maintenance option that will also give your space a high-end look, epoxy commercial flooring is a great choice.
Commercial Epoxy Flooring
When it comes to durable and long-lasting flooring, many people overlook the benefits of Majestic Chemicals' epoxy. On top of being resistant to chemicals, stains, and impacts, epoxy also offers slip resistance and easy maintenance. But it's not just a practical choice, commercial epoxy flooring can also add a touch of style to any space.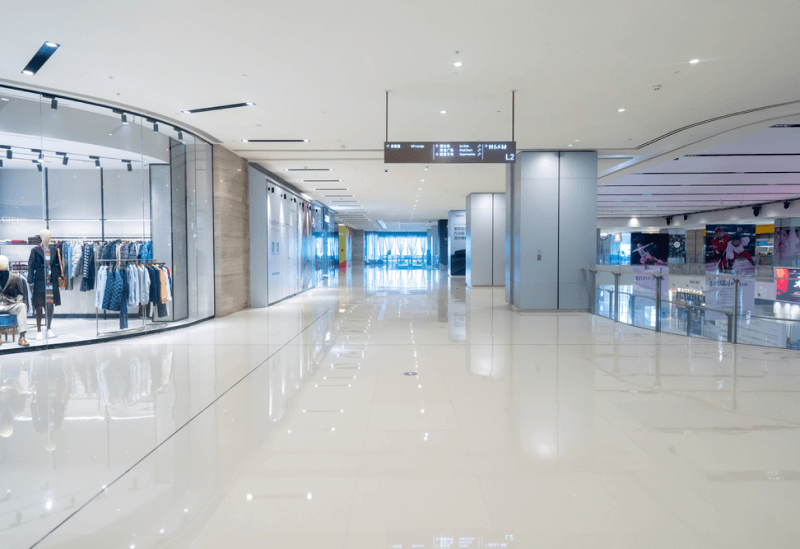 Aesthetics
Epoxy flooring is available in a wide range of colors and styles, so you can easily find an option that fits your space and brand identity. And because it has a high-gloss finish, epoxy flooring can also make small spaces look larger and brighter.



Safety
Slip-resistant epoxy flooring is a great choice for businesses that require employees or customers to stand for long periods of time, as it helps to reduce fatigue and the risk of slips and falls. Epoxy floors are also easy to clean, which helps to keep your workplace free of dirt, debris, and contaminants.
Durability
Commercial epoxy floor coatings are extremely hardwearing and can withstand heavy foot traffic as well as the weight of heavy equipment. Epoxy floors are also resistant to staining and fading, so they will still look great even after years of use.



Our Commercial Epoxy Flooring Projects
When it comes to commercial flooring, epoxy is a top choice for many businesses. Its durable and long-lasting qualities make it perfect for high traffic areas, as well as resistant to spills and stains.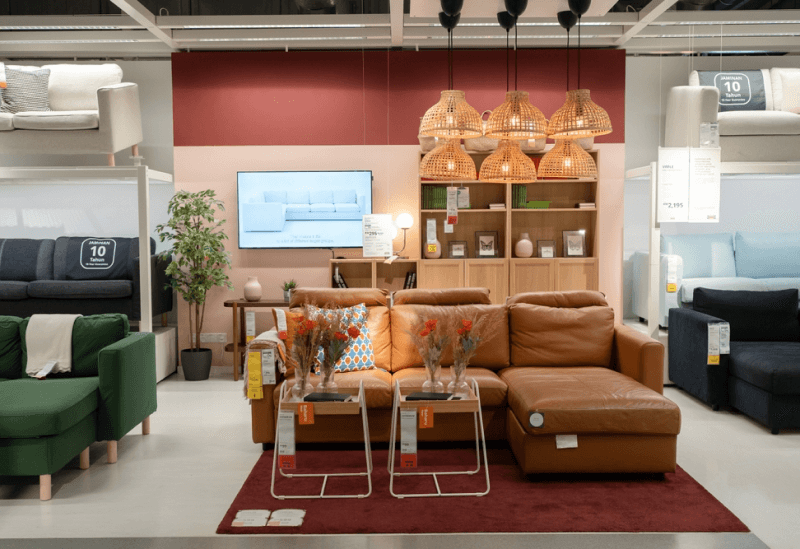 Studio Dimensione
When Studio Dimensione, the Philippines' go-to designer furniture hub, needed a new floor for their showroom, they turned to Majestic Chemicals. Not only did they want a modern look, but they also wanted a durable and seamless finish – which is why they chose our matte beige self-leveling commercial flooring.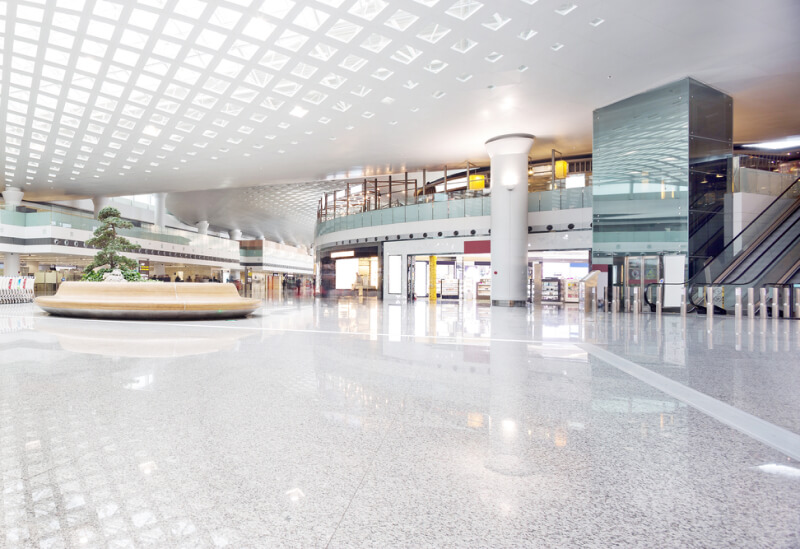 Robinsons
When Robinsons approached us to create a custom liquid crystal river table, we were thrilled at the opportunity to showcase our skills in designing and constructing these one-of-a-kind pieces. The result was a stunning royal blue table, featuring layers of blue and clear epoxy that perfectly captured the tranquil flow of a river.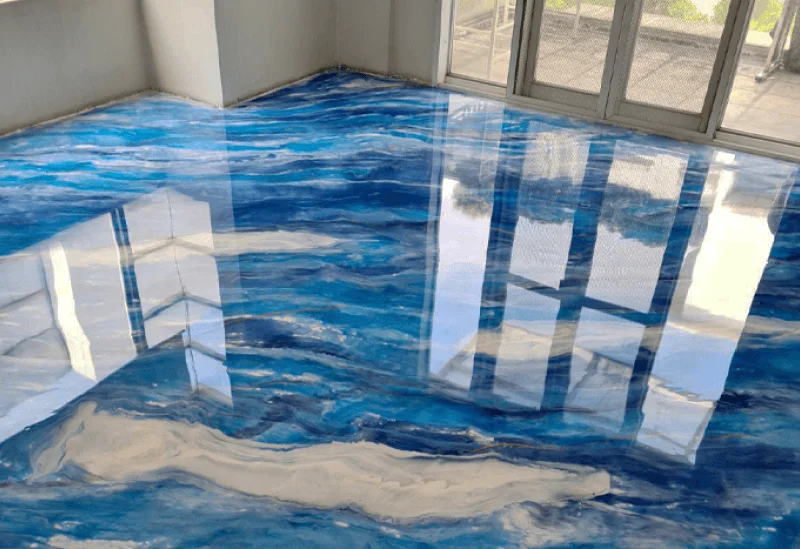 Wetpark Adventure Lagoon
Wetpark Adventure Lagoon needed a commercial flooring solution and they chose Majestic Chemicals to do the trick. The team provided a stunning metallic beach theme liquid marble flooring, bringing the feel of the ocean indoors.
Why Choose Majestic Chemicals as Commercial Epoxy Floor Contractors
When it comes to industrial flooring, not every customer has the same needs. That's why at Majestic Chemicals, we offer a diverse selection of epoxy flooring solutions. Whether you need a heavy duty, durable floor for a warehouse or a stylish, polished finish for your office space, we have the perfect option for you. And with a wide range of customizable colors and finishes available, we can create a unique look that reflects your brand and sets your business apart from the competition.
Trust Majestic Chemicals as Your Commercial Epoxy Floor Contractor
When it comes to commercial epoxy floor installation, trust Majestic Chemicals as your go-to contractor. Our team of experts has years of experience in all aspects of epoxy flooring, from surface preparation to final sealant application.