Professional Epoxy Flooring for Car Parking Spaces
Car park epoxy flooring is the ideal choice for parking spaces. Not only does it provide a sleek and shiny finish, but it also adds maximum strength to withstand heavy vehicles and high levels of traffic.
Epoxy Flooring for Car Parks
If you own or manage a commercial car park, you want to provide the best possible experience for your visitors. This is where epoxy flooring for car parks stands out among the rest.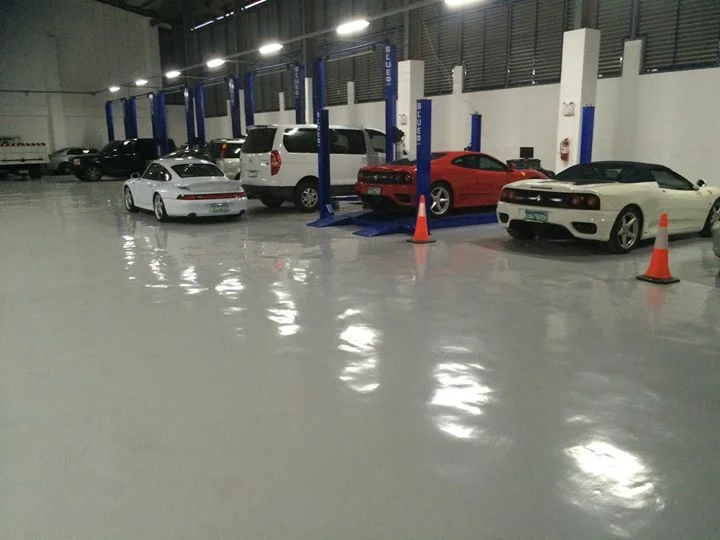 Improved Aesthetics
When most people think of epoxy flooring, they picture an industrial setting with dull, grey concrete. However, epoxy flooring comes in a wide range of colors and finishes. This means that you can create a truly unique look for your commercial car park that will impress your visitors.


Increased Durability
Epoxy flooring is also much more durable than traditional concrete flooring. This is because it is applied in multiple layers that bond together to form a strong, single unit. This increased durability means that your floor will be able to withstand heavy traffic for a long period without showing signs of wear and tear.
Easy Maintenance
Another benefit of epoxy flooring is that it is very easy to keep clean. While traditional concrete absorbs stains and dirt, epoxy flooring repels both and is liquid resistant. This means that all you need to do to keep your floor looking its best is to give it a quick sweep and mop on a regular basis.

Our Epoxy Car Park Flooring Projects
When it comes to selecting a material for car park flooring, epoxy is the clear frontrunner. Not only does it provide a durable and long-lasting surface, but it also has anti-slip properties for enhanced safety.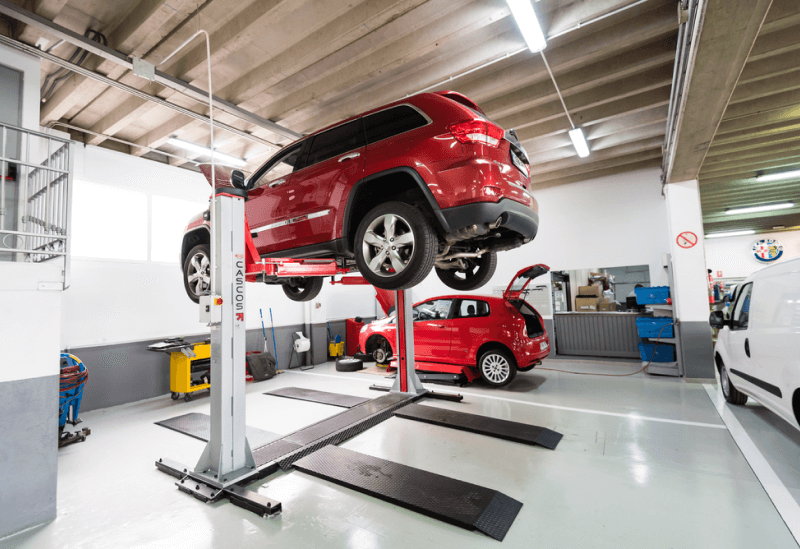 Rapidé
As a leader in the automotive detailing industry, Rapidé knows the importance of maintaining high-quality standards. That's why they chose Majestic Chemicals as their preferred supplier for epoxy flooring for their car garages.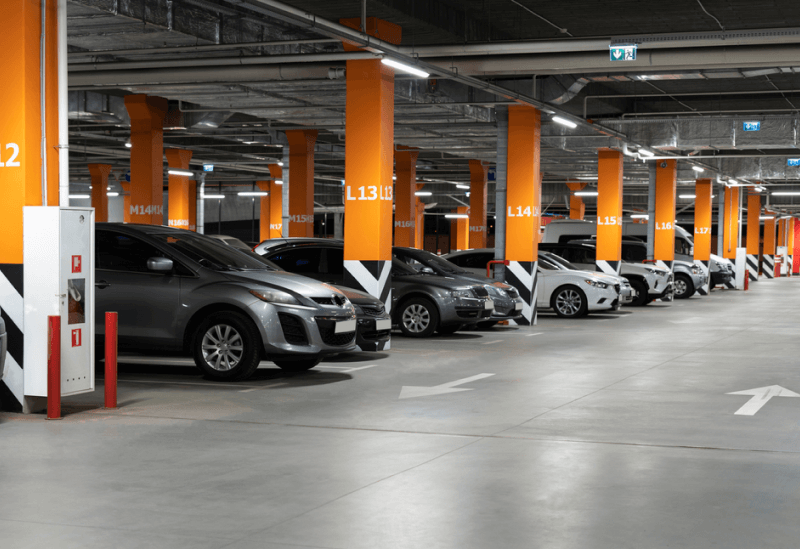 Calamba, Laguna Rooftop
When Ms. Rachelle Ventura came to Majestic Chemicals looking for a solution to her slippery rooftop flooring issue, we were up for the challenge. Our team of chemists worked diligently to create a custom anti-skid solution that met all of her needs and exceeded her expectations.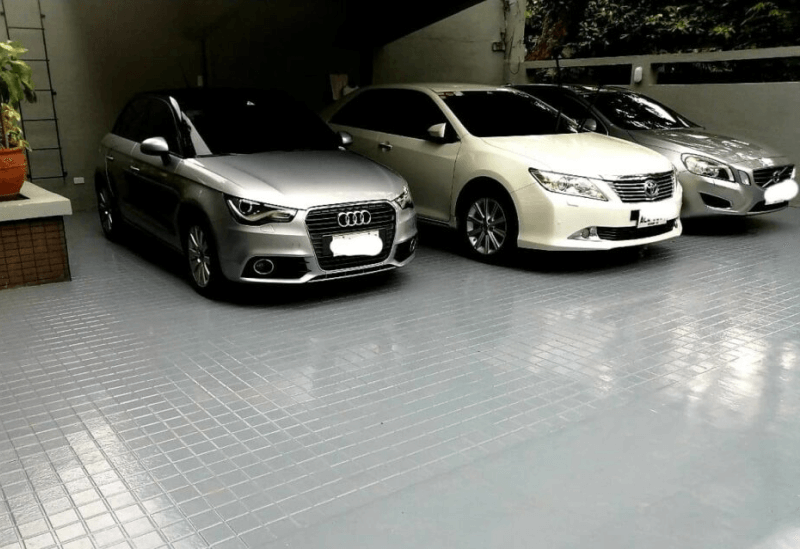 Muhlach Garage
As a collector of luxury cars, Aga Muhlach understands the importance of creating the perfect garage environment. Majestic Chemicals installed epoxy flooring that was not just durable and able to withstand heavy foot and vehicle traffic, but also provided a sleek, polished finish that enhanced the overall look of the space.
Why Choose Majestic Chemicals for Car Park Epoxy Flooring
At Majestic Chemicals, we understand that every car park has its own set of challenges, whether it's frequent heavy vehicle use or a focus on aesthetic appeal. That's why we offer a range of customizable epoxy flooring solutions, designed to meet the unique needs of each client. Our durable systems provide long-lasting protection against heavy traffic, extreme temperatures, and chemical spills, ensuring maximum safety for both vehicles and pedestrians.
Trust Majestic Chemicals for Your Epoxy Car Park Flooring
We know it's not just about aesthetics – a well-maintained floor can also improve safety and functionality for both vehicles and pedestrians. At Majestic Chemicals, we specialize in epoxy flooring, known for its durability and resistance to potentially hazardous substances such as oil or chemicals.