Epoxy Flooring for Hospitals
Maintaining a clean and sterile environment is key in hospital settings. Hospital epoxy flooring is easy to clean, safe, and durable, making it the perfect solution.
Epoxy Hospital Flooring
If you manage a hospital, you know that cleanliness and sanitation are of the utmost importance. Not only do you have to worry about the health of your patients, but you also have to worry about the safety of your staff. That's why it's so important to have a flooring option that is easy to clean and sanitize.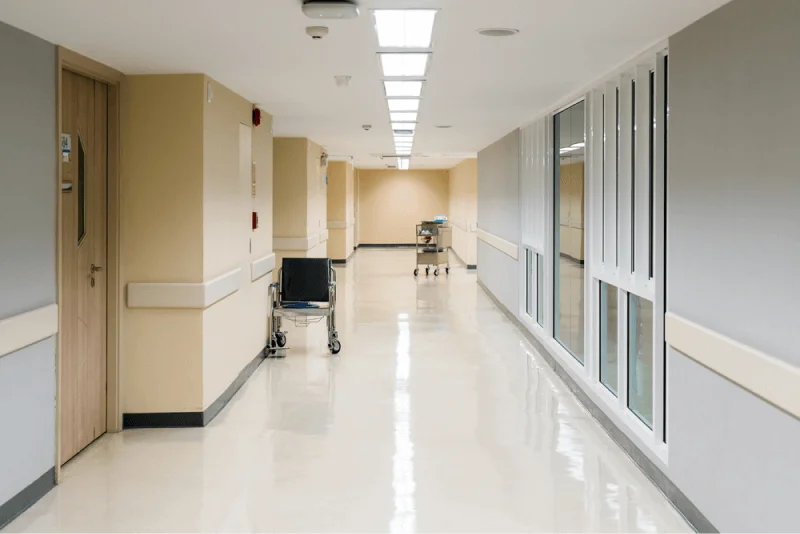 Easy to clean and maintain
One of the most important considerations for any hospital flooring material is that it must be easy to keep clean. With epoxy flooring in hospitals, staff can easily sweep or mop the floors without having to worry about the material being damaged.



Slip-resistant
Slip-proofing healthcare centers is a must, both for the patients, their families, and healthcare professionals. With so many people coming in and out of hospitals every day, there is always a risk of somebody slipping and falling on a slippery surface. By choosing epoxy flooring for your hospital, you can help to create a safer environment for both patients and staff alike.
Available in a variety of colors and designs
Epoxy flooring also comes in a wide range of colors and designs, which means that you can easily create an aesthetically pleasing environment for your hospital. This can also help to create a calming atmosphere that will be beneficial for patients recovering from illnesses or injuries.



Our Hospital Epoxy Flooring Projects
Hospital epoxy flooring must meet stringent safety standards, and it is important to choose a material that is easy to sanitize and can withstand high foot traffic.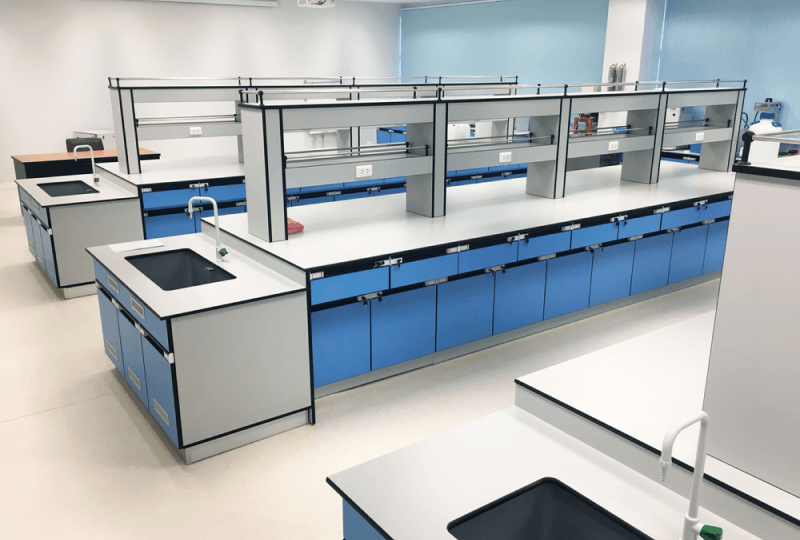 Department of Science and Technology (DOST)
The Department of Science and Technology (DOST) recently worked with Majestic Chemicals to create laboratory countertops for their facilities. Majestic Chemicals was able to provide durable, high-quality countertops that can withstand the rigorous use and chemical exposures common in laboratories.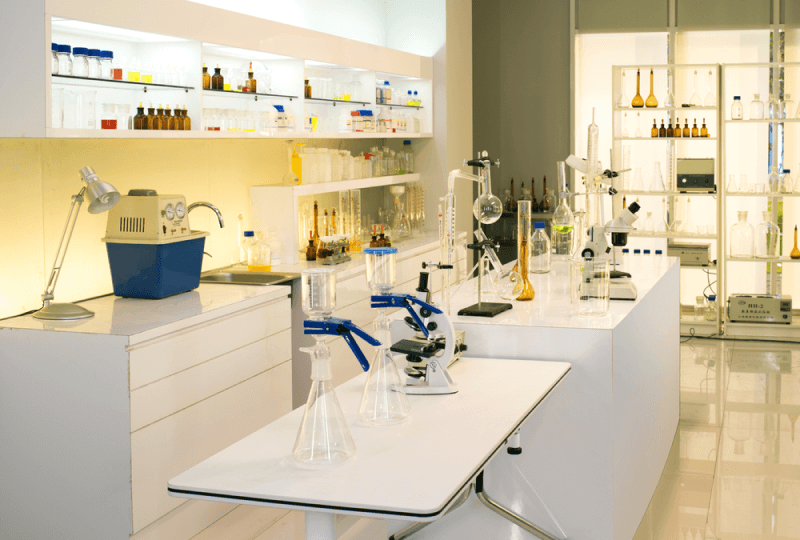 Saint Louis University (SLU)
Saint Louis University needed new countertops for their laboratories and asked us for our expertise. We worked closely with the university to design countertops that were not just durable and long-lasting, but also offer safety features such as chemical resistance and easy-to-clean surfaces.
Why Choose Majestic Chemicals for Epoxy Flooring in Hospitals
At Majestic Chemicals, we understand that our clients' needs vary considerably. That's why we offer a range of epoxy flooring for hospitals, each customizable to meet the specific requirements of your business. Our team of experts will work with you to assess your needs and recommend the best solution for your hospital. Whether you're looking for a slip-resistant surface for wet areas or an antimicrobial solution for high-traffic areas, we have you covered.
Trust Majestic Chemicals for Your Hospital's Epoxy Flooring
When it comes to hospital floors, why settle for anything less than the safest option? At Majestic Chemicals, we pride ourselves on our top-of-the-line epoxy flooring for hospitals. Talk to us today to get started!