Epoxy Flooring for Factories
In industrial and commercial factory settings, epoxy flooring provides a durable, long-lasting surface that can withstand heavy foot traffic and equipment. Epoxy floors are also easy to clean and resist staining, making them ideal for factories, warehouses, and other high-traffic areas.
Epoxy Paint for Factory Floors
Factory floors see a lot of wear and tear, which is why you need to cover them with epoxy. Epoxy is a type of resin that can be used to coat concrete floors and make them more durable and slip resistant.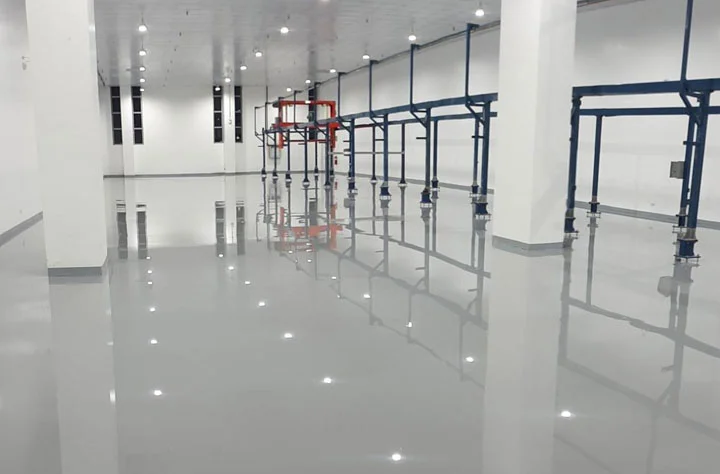 Improved Safety
Using epoxy in a factory setting offers your company improved safety. A smooth, level floor can help reduce the risk of slips, trips, and falls. If your employees are working with heavy machinery or chemicals, a properly installed epoxy floor paint will also provide factories with better footing and traction.
Increased Durability
Epoxy coating provides an extra layer of protection for factory floors against impact, abrasion, and chemical spills. When compared to other types of flooring options like vinyl tile or carpeting, epoxy is much more durable and long-lasting.



EASE OF MAINTENANCE
Unlike carpeting or vinyl tile, there are no nooks or crannies for dirt and debris to collect. Any spills can be quickly wiped up with a mop or hose without damaging the floor's finish.





Our Epoxy Factory Floor Coating Projects
Our high-quality epoxy system can transform your surfaces into elegant, durable finishes. See our work below.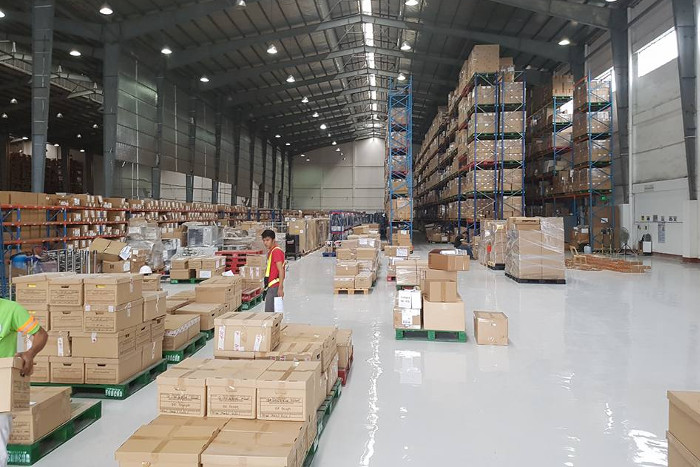 Adampak
Adampak is a label manufacturing facility that specializes in creating high-quality labels for a wide variety of products. To maintain a clean and safe working environment, Adampak decided to install premium epoxy factory floor paint from Majestic Chemicals.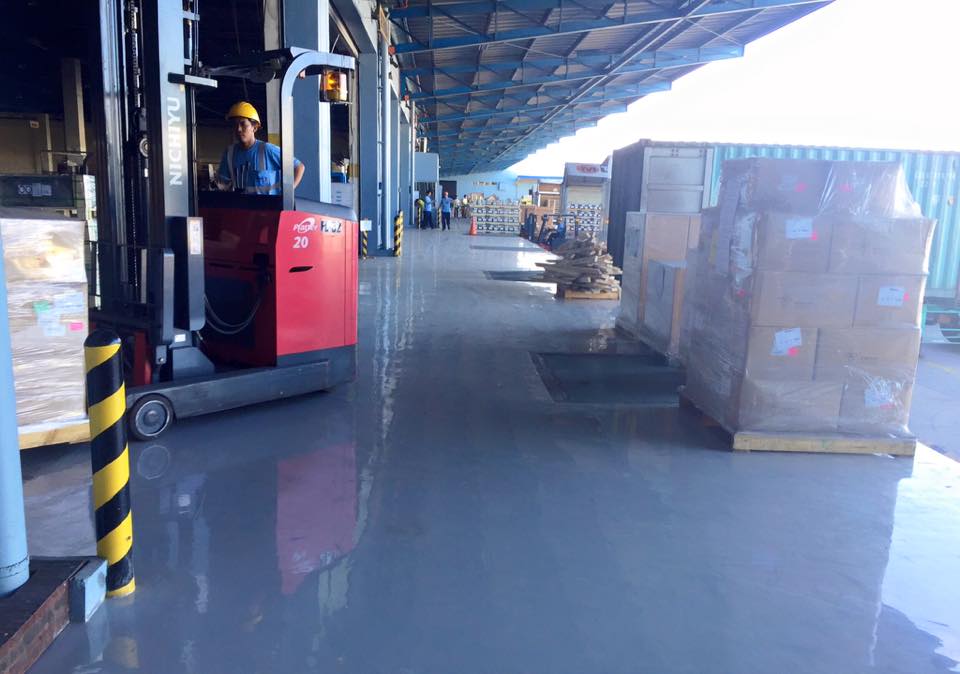 Yazaki-Torres Manufacturing Incorporated
Majestic Chemical proudly provided epoxy flooring work for Yazaki-Torres Manufacturing, a wiring harness manufacturing facility. Our top-of-the-line epoxy flooring systems provide a durable, easy-to-clean surface that is ideal for high-traffic areas.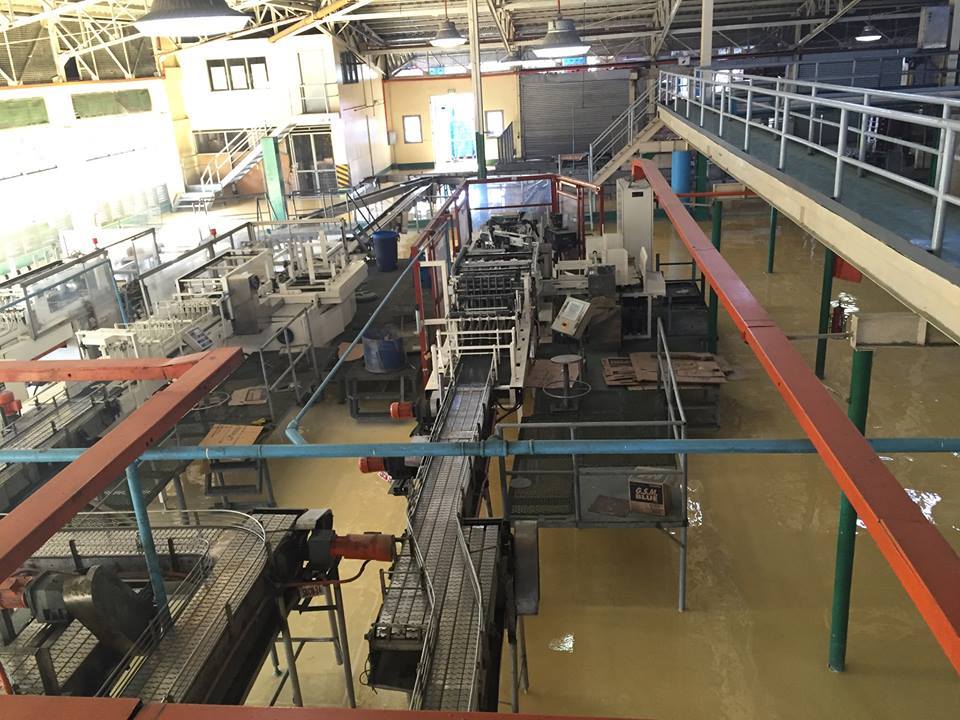 Miyasaka Polymer Philippines, Inc.
We are proud to have partnered with Miyasaka Polymer Philippines, Inc. to create a customized epoxy flooring system for their facilities. Our team worked closely with Miyasaka to understand their specific needs and objectives, and we are pleased to say that the finished product exceeded their expectations.
Why Choose Majestic Chemicals for Epoxy Floor Paint for Factories
At Majestic Chemicals, we understand that factory epoxy flooring is a big investment for your business. That's why we only offer high-quality products that are designed to withstand heavy foot traffic and withstand the rigors of industrial use. Our epoxy flooring systems are tough and durable, and they will last for years with proper care and maintenance.
Trust Majestic Chemicals for Epoxy Flooring for Your Factory
If you're looking for a high-quality epoxy flooring solution for your factory, trust Majestic Chemicals. We specialize in manufacturing epoxy flooring that is designed to be durable and affordable. We pride ourselves on providing our customers with the best possible products and services, so you can rest assured that you're getting the best possible value for your money.