Residential Bathroom Epoxy Flooring
Upgrading to bathroom epoxy floor coating can elevate your space, whether it's for functionality, style, or safety. The resin and hardener properties of epoxy coating create a more durable, smoother, and water-resistant floor that you can easily maintain.

The added layer from epoxy gives your flooring extra protection from the wear and tear of everyday use, allowing for a longer-lasting bathroom floor.
Using Epoxy Paint for Bathroom Floors
If you're looking to upgrade your bathroom, investing in epoxy-coated floors can transform and elevate your space. The material composition of epoxy creates a more durable finishing material that can withstand heavy foot traffic, abrasions, and impact.

And because of its smooth and water-resistant finish, you won't have to worry about maintaining your floors as spills can be easily wiped off. You can also avoid accidental slips, trips, and falls because of the outstanding grip that epoxy flooring offers.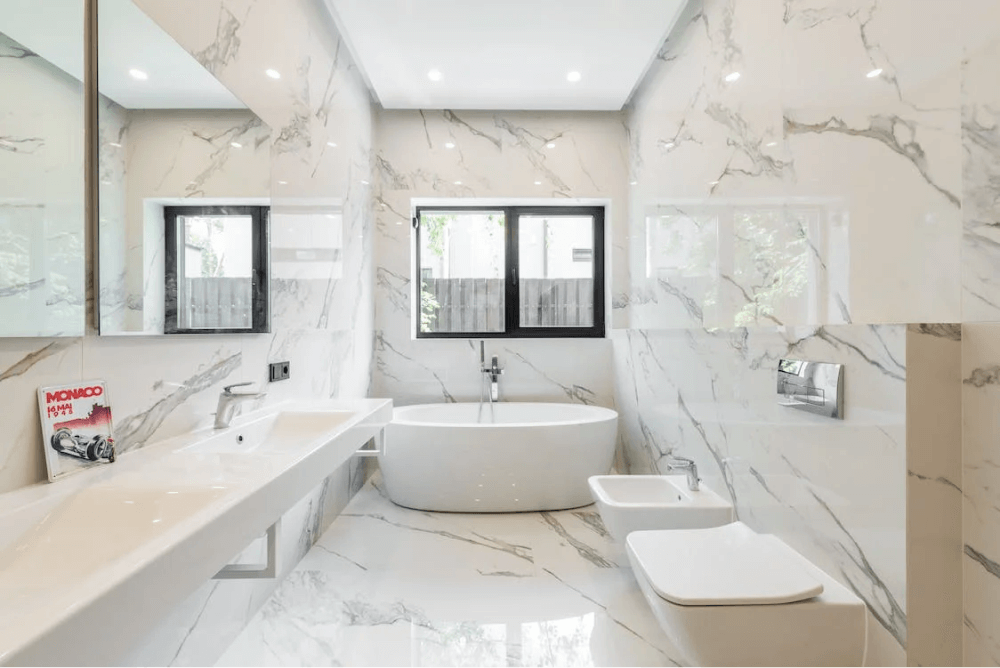 Ease of Maintenance
With the seamless finish of epoxy floors for bathrooms, you can easily clean your floors without having to deal with dirt that seep into tile grout and joints.
Improved Water-Resistance
The smooth and non-porous finish of epoxy-coated floors means that water and other liquids won't seep through it, effectively protecting your bathroom from creating a breeding ground for bacteria and mold.
Customizable
The wide variety of colors, patterns, and textures of using epoxy coating lets you customize your bathroom floor with designs that match your aesthetic.
Our Epoxy Coatings for Bathrooms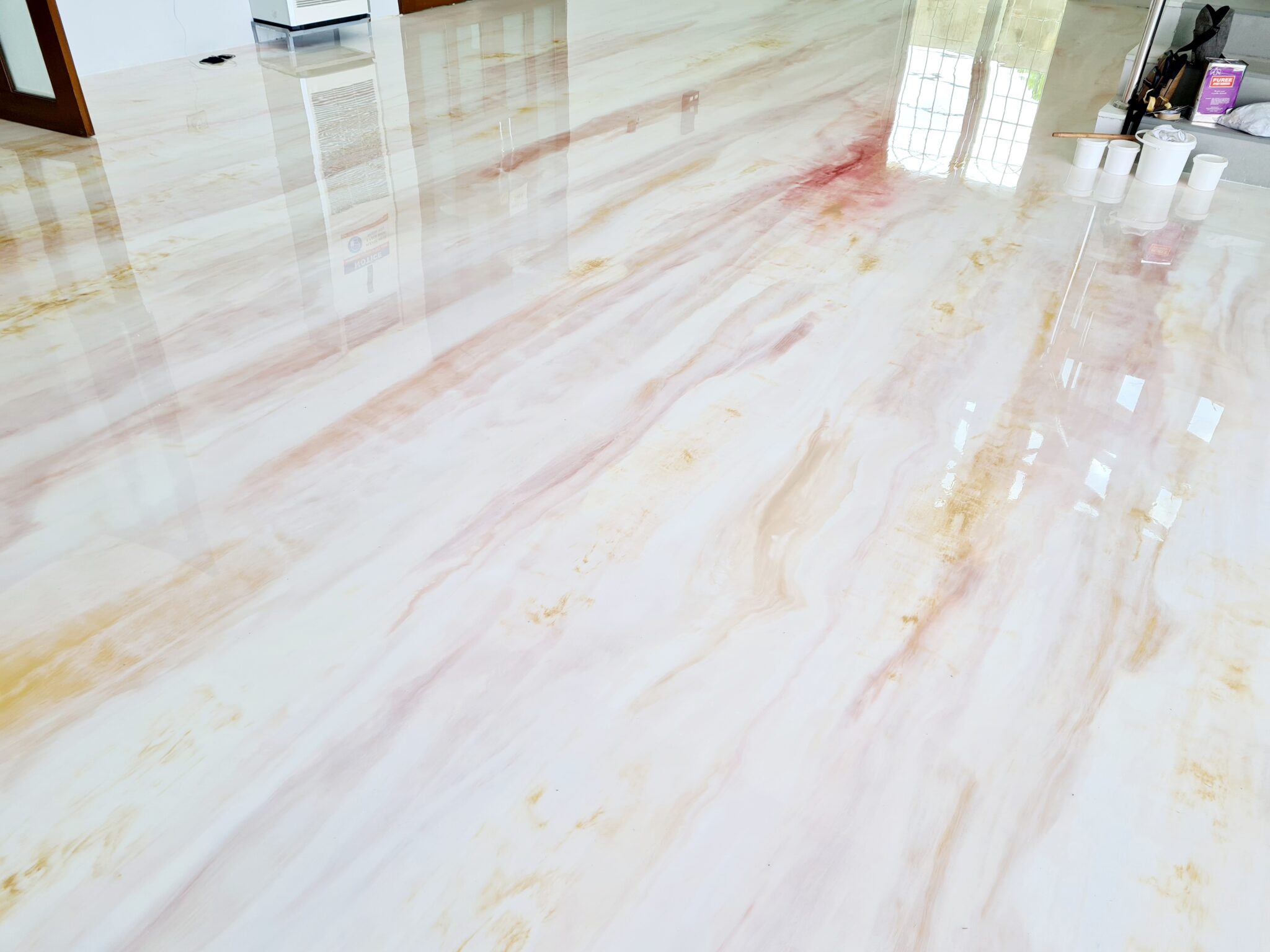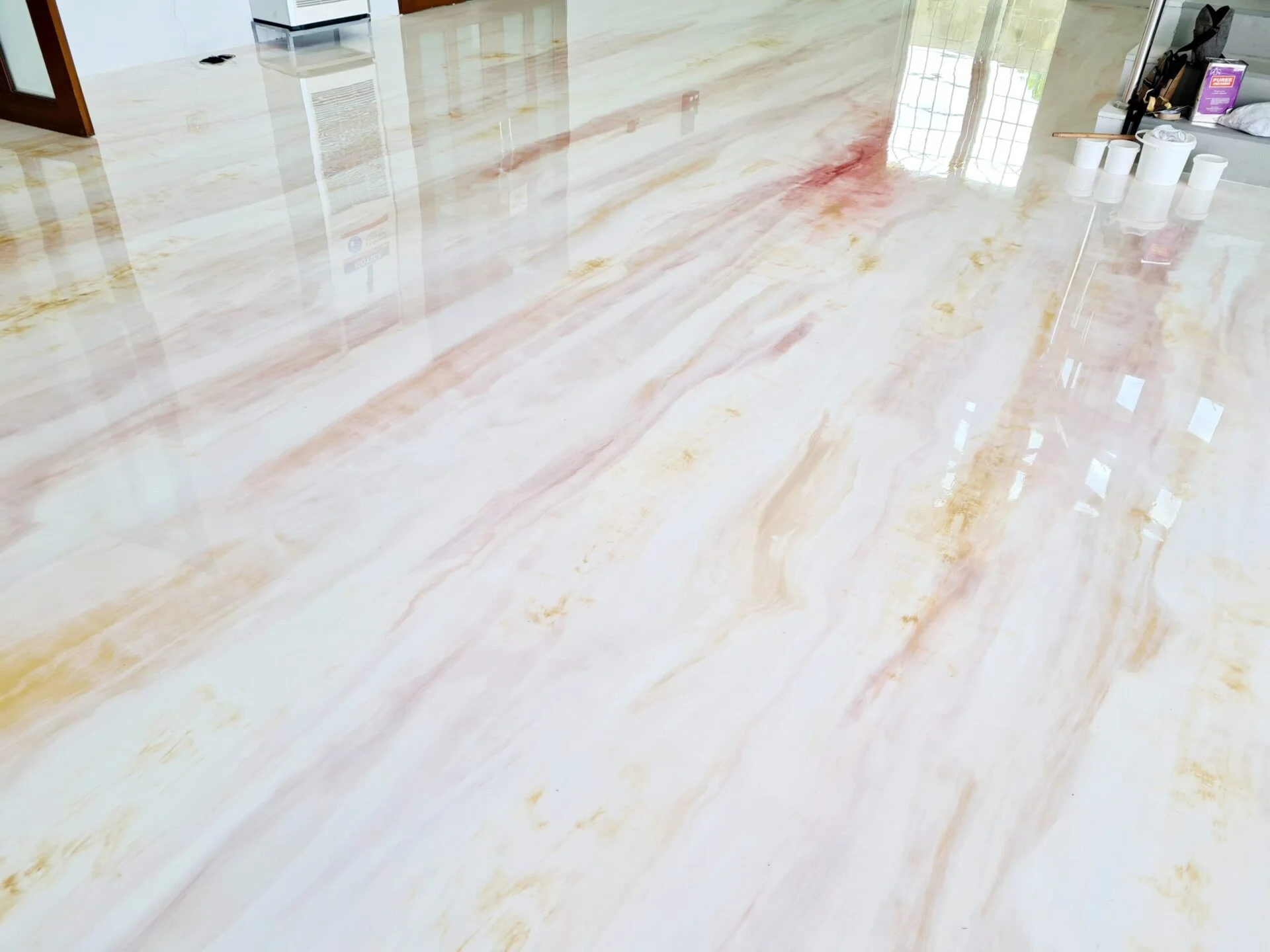 Project 1 Laguna Project: Cabuyao
Because of our high-quality finishing materials, one of the local contractors in Cabuyao entrusted Majestic Chemicals to install their project's epoxy paint for bathroom floors and create a white and gray Carrara marble finish.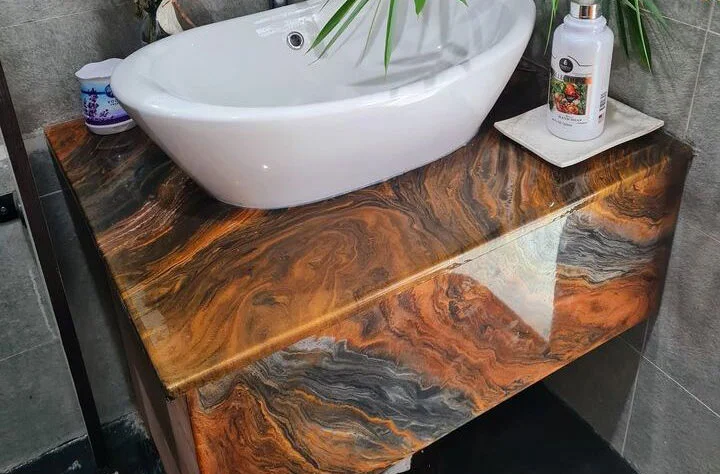 Project 2 Laguna Project: Pila Residence
When Mr. Christopher Mangay approached Majestic Chemicals, he was looking for flooring solutions for his residential space in Laguna. And with our high-quality products and services, we upgraded Mr. Mangay's bathroom flooring using a self-leveling white epoxy coating with wood-accented flooring for improved durability and aesthetic appeal.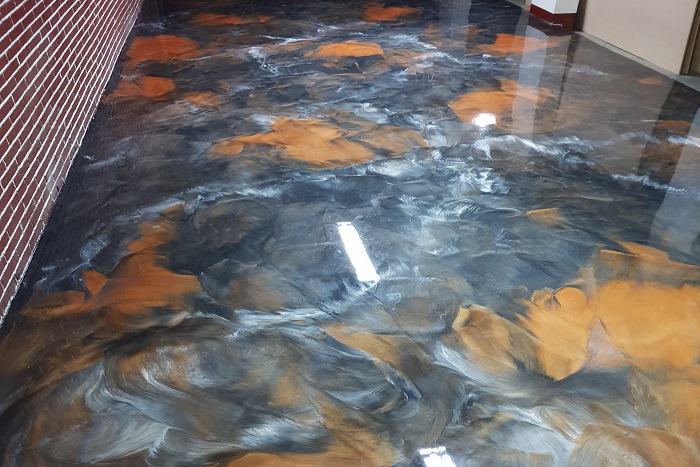 Project 3 Pampanga Project: Mexico Residence
Our experience and expertise in epoxy flooring enabled two reputable local architects to install their creative concepts in a client's bathroom flooring. With our collaboration, we installed black and gold marble-designed epoxy flooring to realize the aesthetic vision for their client's space.
Partnering with Us for Long-Lasting Epoxy Floors for Bathrooms
If you're thinking of elevating your bathrooms, consider investing in Majestic Chemicals!

With our expertise and experience in epoxy manufacturing and servicing, our products guarantee high-quality epoxy solutions for your bathroom floors. Trust that our commitment to product development enables us to create beautiful, durable, and functional spaces that you can enjoy for a long time.

Get in touch with us to learn more about how we can upgrade your bathroom flooring!