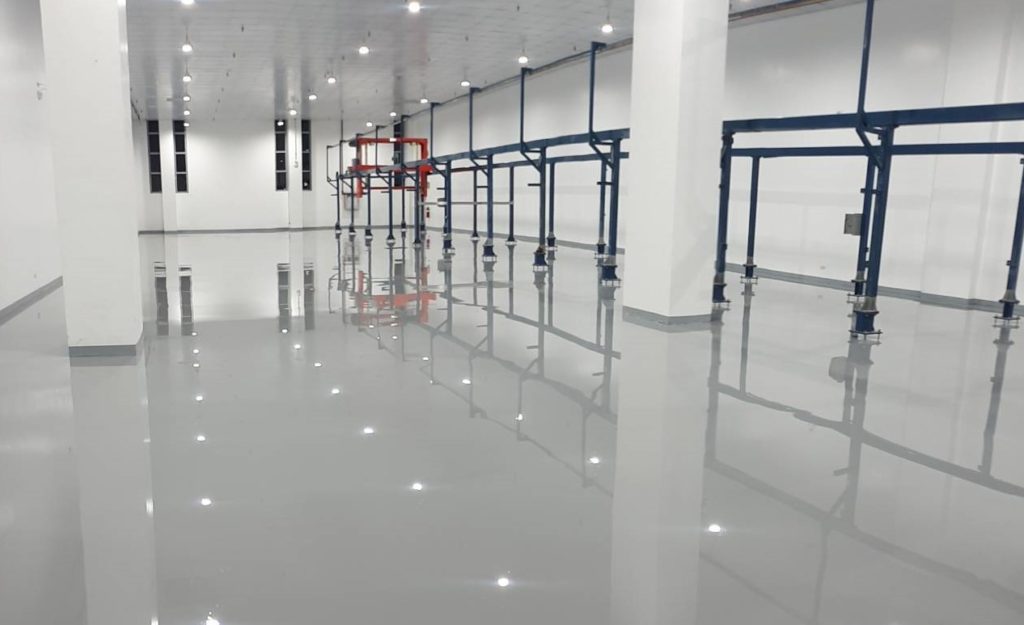 Self-Leveling Epoxy (Industrial Grade)
Majestic Chemicals offers the most Durable Self-Leveling Epoxy in the Philippines! Our Self-Leveling System is designed to withstand the most demanding and grueling environment in every Industrial Sector in the Philippines. Seamless, Highly Reflective, Low Maintenance, Durable, Chemical Resistant that comes with any color you want. What more can you ask for in your Manufacturing Plant, Warehouse, Packaging Area, Clean Rooms, Laboratory and all your Flooring needs? Our Self-Leveling System conforms with the Standards of Food Safety here and abroad! We choose only the Best Resins and Raw Materials, which gives a 100% Solid Product that is ODORLESS and is Environment Friendly.
Liquid Marble (Metallic Epoxy)
Liquid Marble is a Premium Metallic Epoxy System designed to give the Strength of industrial coatings with the integration of Pearlescent Metallic pigments to transform your surface to an Elegant Durable Finish. The use of the Best Raw Materials creates the most fluid, dynamic and most versatile designs available in the Philippines. Majestic Chemicals offers a next Generation System that can be installed in a minimum of 2 days providing stunning visual effects that will last you a Lifetime.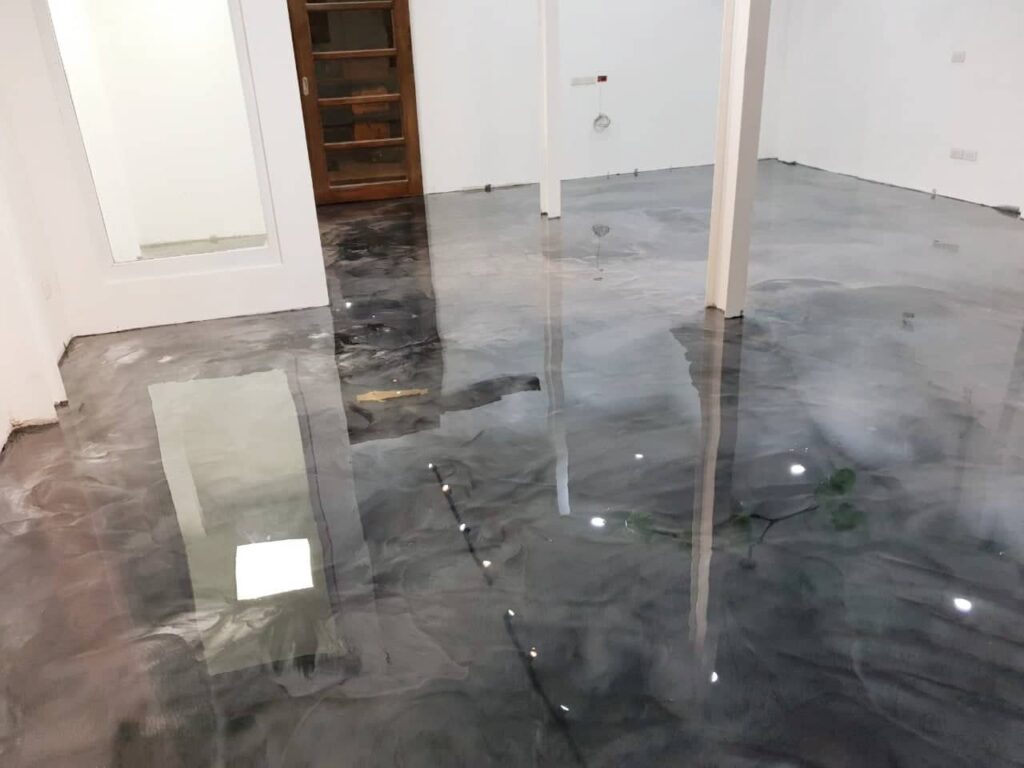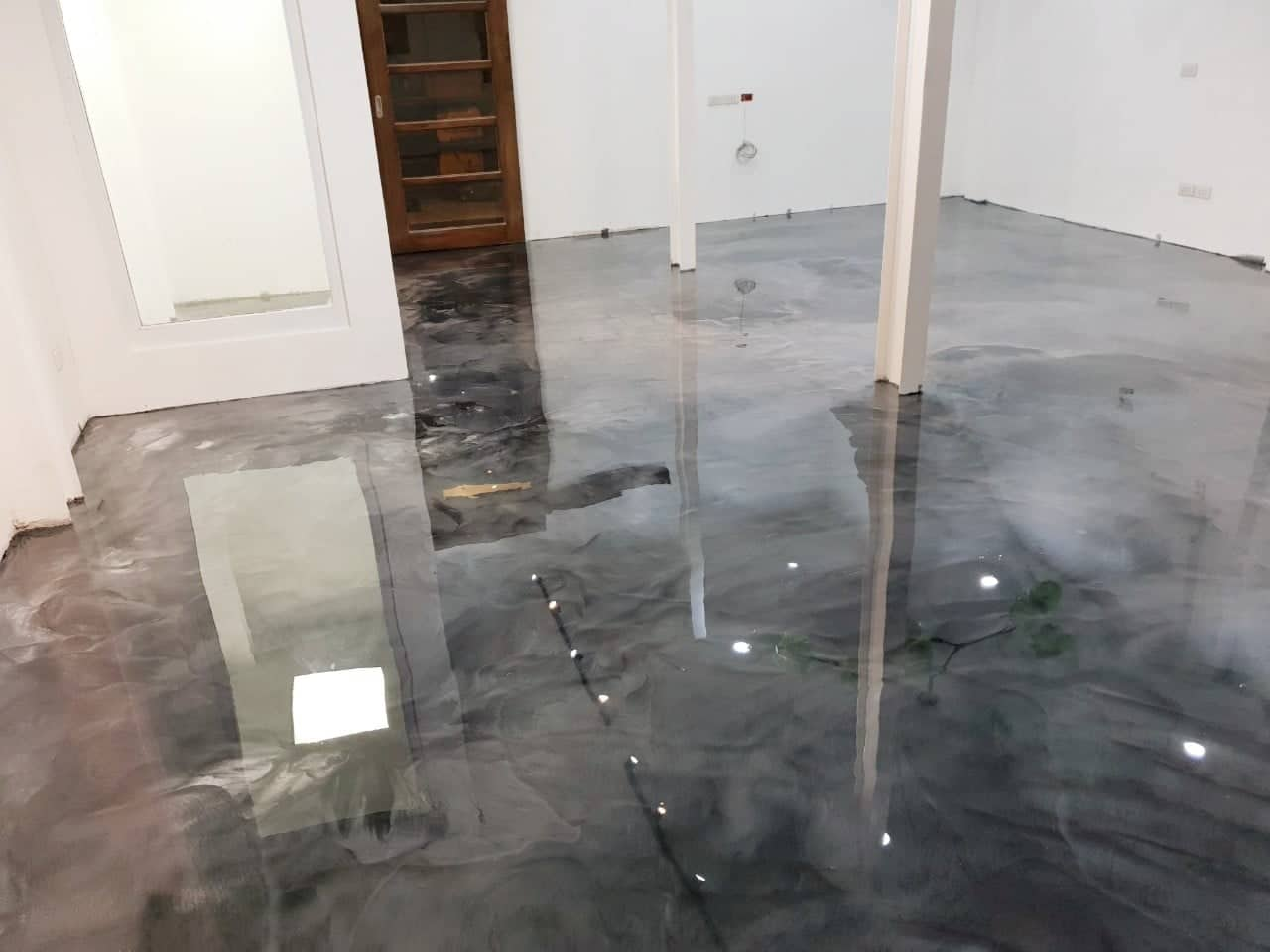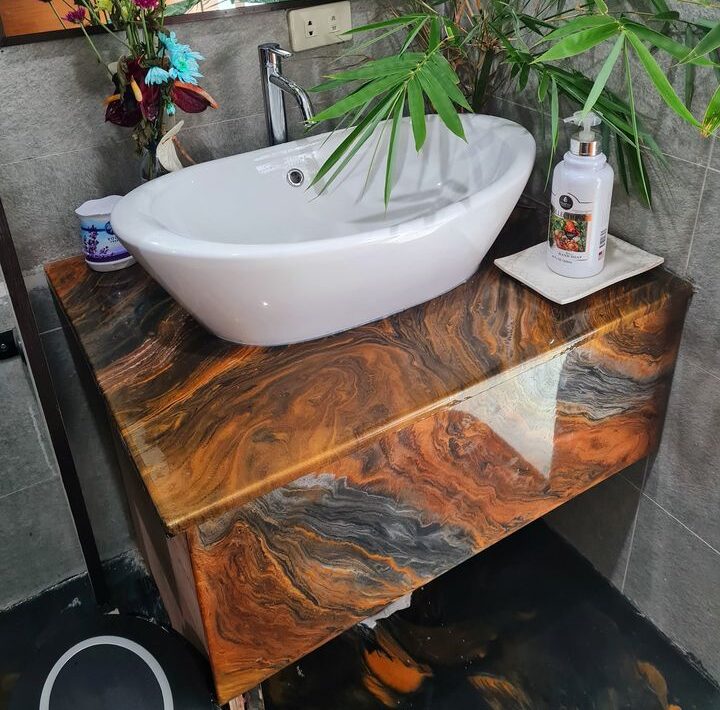 Counter Top Metallic Epoxy Philippines
Counter Top Metallic Epoxy Philippines
RESIN Countertops is NOW becoming a STANDARD in the Philippines. Seamless, easy to clean and Food Safe are some of the most sought after materials for Kitchen Counters. Refinish your old counters to give them an entirely new look while avoiding a costly replacement. Metallic Resins have UNLIMITED DESIGNS you can choose from! Watch our tutorial VIDEOS
MADE WITH LOVE AND CARE
Majestic Chemicals Industries